Sixty Something: Mother's Day wasn't rosy for me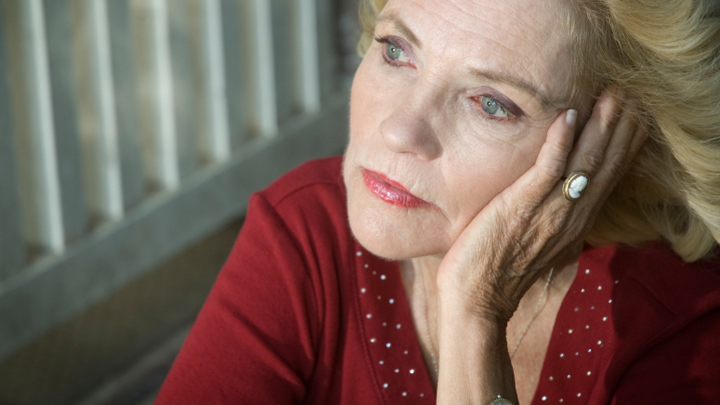 Hello my Sixty Something readers. Recently it was Mother's Day so I am going to discuss what it is like to be a mother alone at sixty something and how the day has affected me. You see, although I am usually cheerful and positive, there are times when it is all just too hard. This is one of those times, so hope the rest of the week improves.
I look around the room and I see a lovely box of flowers from my daughter, who although quite young has just become a mother for the first time. She and I have gone through some very rough times, resulting in a few years with no communication. It is not the case now though. Of my three children, she is the only one who has contacted me today – and the day is almost over. I am so unhappy about this, while at the same time being so bloody angry. My two sons, one of whom lives in the same town as myself, have let me down. I am not blowing my own horn, but I have been a damn good mother. I am not asking for financial rewards or presents. I am not asking to be gushed over. I just want a call, a hug or a kiss for Mother's Day. Is that too much to ask? I think not and from what I can gather, I am not the only mum missing out on this today. My youngest has never missed a year of a hug, a kiss, breakfast in bed or a day out or flowers. What has changed? He has a new girlfriend! Know what I'm saying ladies? On the other hand, he is a grown man, he is responsible for his own actions.
Ad. Article continues below.
My eldest son lives in Canada. Although he has never been good on communication, Mother's Day and my birthday has always been the time I could rely on at least an email. He has had time recently to travel to the Philippines for a social engagement and travel around Canada with his very beautiful model girlfriend, but not even five minutes for me. So many people have said, "you know what kids, especially sons are like" Well that is not good enough.
All their lives I have taught them to be good people, to be loving and caring ant to be mindful of others feelings. All their lives I have given blood sweat and tears for them. I only ask that they love me and relate their love two or three times a year. I don't think that is too much to ask. I hear other parents talking about similar issues and until recently, I thought I was lucky. I now hope that my kids or someone who knows my kids, reads this and tells them that they need to be ashamed of themselves. They are the lucky ones to have a mum like me who, like so many thousands of mums around the world, put their children first always. There are equally thousands of mums who don't give a sh*t. They are lucky they don't have one of those.
Being 30 or 40 and a mum is hard enough, but being 60, alone and a mum has been for me, heartbreaking. If you have no-one else in this world and you have the knowledge that you are not forgotten by your children, you have everything. I only hope this never happens to my kids, they are never in my position. Oh, my youngest did end up sending me a short text message at the very end of the day. There was no thought or love in this message – and he is two blocks away.
I know I will pick myself up and dust myself off.  I know that some will say there are worse things in life. Maybe there are, but my kids are my life, it's just the way it is. I know that my blog writing will again bring out the fun loving and never say die attitude I have most of the time and I know I will have great things to share with you again. I know there is a world full of wonder, challenges and sometimes sadness out there. There is also a world full of much happiness waiting for me, but for now I wonder, what will it be like when I am 70 something on Mother's Day?
Tell us below, was Mother's Day great for you or was it more like Fran's day?