Sixty Something: It's time for me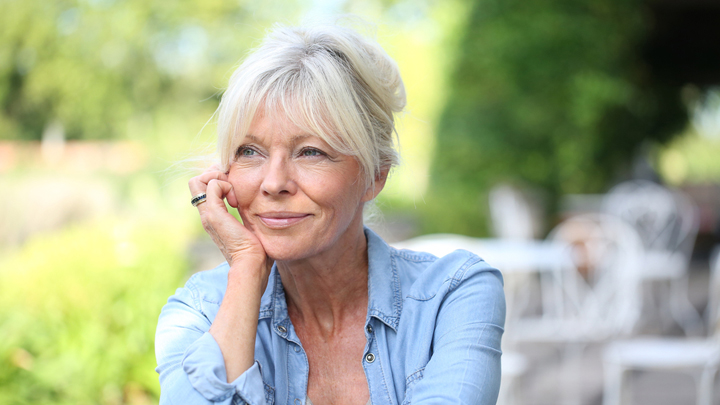 Hello fellow sixty somethings. Well! I guess I have been a little grumpy of late and may have taken it out on the odd SAS reader. If this is true, I am heartily sorry. Four long months of illness and confinement has taken its toll. I am not apologising for anything I have written, because everything I write is from listening, learning or experience, but I am sorry if I have unnecessarily upset anyone.
Now, as I said, I have been pretty much confined for over four months, so this last couple of weeks I decided it was time to get out there again. I started small with last week doing two things for me. The first was a hearing aid. Now I know we have discussed hearing aids, their benefits and costs, so I hope you all find this informative. I have had mine in non stop practically for just over a week. It is wonderful. There were things I didn't realise I wasn't hearing and things like the television that I knew I wasn't hearing. Now I hear everyone, even a little bird outside on the sill. I have a mild hearing loss for soft sounds and this has made a world of difference. It was government-funded so no cost to pensioners and it is small, so not very visible at all. I recommend it to anyone who thinks they are suffering from hearing loss.
Then I treated myself to a pedicure. I haven't been able to bend to reach my toenails since my operation, so this was marvellous. Not only did I get a foot massage and wonderful creams, but they also made my heels smooth, cut my toenails and painted my toes. The men reading this, may or may not want their toes painted. To go to a podiatrist, even on a pension costs a certain amount and you don't get half that done for the price.
Ad. Article continues below.
Yesterday, was "me" day. Firstly I took myself into Hobart city. I had vouchers to spend at Dymocks so away I went. The sales lady was just lovely. We laughed and chatted about why I wanted to buy books to learn Italian. After settling on a couple of handbooks and a book with videos, at no extra cost to me, I headed off to find a community place I had heard of that conducts Tai Chi.
This place is amazing. It is supported by the Tasmanian government as well as other businesses and is for seniors. Being seniors week, it was the hive of activity. It is huge and expands over two buildings. You can just pop in for coffee or buy a very cheap lunch weekdays.  You can hire their larger areas for functions. You can just sit and chat or you can involve yourself in many of their activities such as Pilates at a very small fee. Every Thursday morning, they have Tai Chi lessons. So from now on I don't make any appointments for Thursday mornings as I will be attending Tai Chi classes from next week at a cost of $4.00 of an hour. I don't think of myself as old and was a bit wary about a community centre for older Australians, but look forward to exporting this one further.
Then it was time to hit the road again, go across the bridge and off to the cinema. I could only afford one movie so was in a bit of a dilemma as The Intern and Miss You Already were both on. I chose the latter. I settled in with the other 20 or so viewers, mostly women and watched this heartwarming story of friendship unfold. I won't tell you much about it in case you want to see it, but it made me laugh and cry and showed me how important friendships can be.  
Ad. Article continues below.
By the time I left the theatre, the weather had changed here in Hobart and it was only 11 degrees; back to winter. I headed home and most of the day was over. My little dog was very happy to see me and we snuggled on the couch together.  
This was a great day for me. It didn't cost too much, I was out and about again and stress free. I hope all of you can have a similar day every so often and perhaps call the local council and see if you have one of those centres close to you. Me, I am going to enjoy the rest of the week pouring through my Italian purchases, and finish the week with a coffee date with a new friend on Friday.  Life is looking up! 
Share your thoughts in the comments below.
To write for Starts at 60 (and potentially win a $20 voucher), send your articles to our Community Editor here.