Sixty something: Bad things come in fours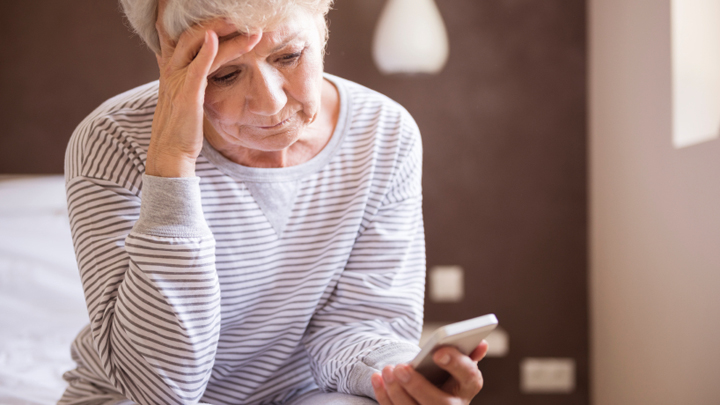 Hello sixty somethings. Well, since my last rantings I have spent another stint in hospital. I am going to call this hospital "the three day" hospital. It seems, no matter what you go in there with, they try not to keep you in there longer than three days.  However, the emergency department, although I was there nine hours, was still a nicer place to be than "that other ward" I was in before and the ward I was taken to for my three day visit was lovely, with friendly and helpful nurses and doctors.
It is nearly three months now since my hip replacement surgery. I know they say bad things come in threes, but if you count the scathing text message from my son this past week, I am up to four.
1. My hip surgery with all the wrong meds they saw fit to administer to me despite my protests.
2. Then home a week and shingles so bad it looked as though I had been beaten up.
3. Just when I thought I was well on the way to recovery I became quite ill over night it seemed and I had developed deep vein thrombosis. A clot had escaped to my lungs so it was very scary. Of course this meant my breathing suffered and my leg was, and still is, the size of a rugby player's leg.
Ad. Article continues below.
4. Then came the text from my son. I asked him to step up to the plate and help me out for a few weeks with the odd appointment I had with various doctors. I have registered with various places for transport aid, but more often than not, they can't help. My son is only working part time and it would only be an hour here and there over the next three weeks, or until I can drive. He has made it quite clear that he is not my best friend or carer and I need to see about going into an old people's home. I am 62 and normally quite capable of taking care of myself. I guess I have to be his best friend to expect anything from him. This leads me to think what will happen to me if eventually I do need assistance in old age, which is a long way off but you have to be ready. His message to me certainly made me realise as far as he was concerned, he would never be helping me. Does anyone else out there have this problem with their kids? In bringing up our children, do we forget to teach them compassion and caring? I thought I had done that.
So what do we do if we have no one to grow old with? What do we do if our finances are such that we won't be able to live in any sort of comfort as we age? How do we manage as we are getting older when we need that little bit of extra help occasionally? I have exhausted all the community services and it seems they are way over-stretched and more often than not cannot assist. A meagre pension does not help. I don't often need help, but I always thought I could rely on my son if I did. I have never had to ask him before, so I guess I won't be asking him again.
Ad. Article continues below.
I believe I must not be the only person out there who has no one to be there when you really need them. I'm guessing there are a lot more of us living on the poverty line than will admit and if we have something like the unlucky health things happen that I am experiencing, what do we do, where do we look for this help, some kindness, some understanding if we can't rely on family?
Life is not always what we want it to be and try as we might, sometimes life throws us little curve balls. I never in my wildest dreams thought I would not be able to rely on my family, no matter what. I used to feel sorry for people I knew when they were relating stories about the way they were treated by family. Now, I am one of the many it seems. Money, or lack of, doesn't help a situation either. 
So sixty somethings, those of you out there in similar situations, have you a back up plan for the future? What do you think will happen in 10 or 20 years to people like us? What can we do that we haven't already done? How do you make your children see that a little help does not mean their lives are ruined? How do you get over the fact that the child you have given your life to, doesn't care a Fig?
To write for Starts at 60, register your interest here.