Six beauty salon treatments for over 60s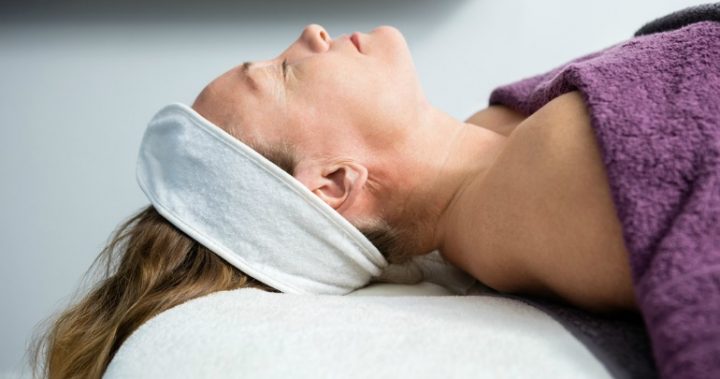 Here in my tiny home town of St. Helens, Tasmania (population approximately 2,500 – more in the holidays), we country girls can't believe our luck in having two highly regarded, internationally experienced beauticians make their sea-change to our coastal town.
Laurence and Julie opened their beauty salon a couple of years ago and we are making the most of it.
If you feel the passing of time has betrayed you – especially if you are edging away from 60 and closing 70, give Old Father Time a run for his money and investigate what your local beauty salon has to offer. We know we are not going to look 35 years old again without going under the knife, but with carefully chosen salon treatments we can still look wonderful.
Prices quoted are from my local beauty salon's brochure and are similar around the country.
Note: Some treatments described are available at both beauty salons, where a qualified beautician will attend you and also at cosmetic medical clinics where a qualified medical practitioner will be responsible for the treatment. Cosmetic medical clinic treatments will be stronger, more intense and more expensive.
Ad. Article continues below.
Botox and Fillers 
Allow around $1,000 to $1,500
Many beauty salons now have a cosmetic medical practitioner on site for a few days each week and offer Botox and filler injections. Injectables will certainly give the most noticeable and instant improvement to your face. The clinician will discuss your ideas and make suggestions then recommend what will suit you best.
Margaret's Favourites 
● An eyebrow lift (Botox) to open up the eye area
● Softening of the crow's feet wrinkles (Botox)
● Cheek enhancement (filler) to pad out saggy flesh under the eye and emphasise the cheeks.
Note: This may cause your eyes to look slightly deeper set.
● Maybe, if there is some filler left over, a little in the creases either side of your chin.
● Lip enhancement.
Ad. Article continues below.
Botox will last about three months and filler will last longer – around eight to 12 months. "Not good value for money," I hear you say; but the result is such an ego boost you are bound to change your opinion.
Laser Treatment 
Around $100 a beauty salon treatment. More for a cosmetic medical treatment, which will be stronger.
Laser treatments are effective. Laser clinics and beauty salons offer a wide range of procedures. To achieve the best results some treatments should be taken as a series of two or three sessions. Some treatments are permanent and some need to become part of your annual beauty routine.
● Rosacea Treatment: Removes the small red veins that cluster on the cheeks
● Pigmentation Treatment: Removes age spots, freckles and sunspots
● Hair Removal: Unwanted hair can be removed from all areas including armpits and the face
● Various Rejuvenating Treatments: These treatments can stimulate collagen production and reduce wrinkles. Make enquiries and do your own evaluation of the likely outcome
● Intensive Pulsing Light treatments: I have an Intensive Pulsing Light (IPL) treatment once each year. This fades the pigmentation on the backs of my hands, decolletage and face. I feel the treatment refines the open pores and certainly rejuvenates my complexion. It also seems to slow down the growth of facial hair. My annual IPL treatment is not overly expensive and the result is really good value for money
Ad. Article continues below.
Last week I completed a series of four beauty salon IPL treatments a fortnight apart and am thrilled with the results. To give credibility to the accompanying photographs, note that it is 14 years since I was 60.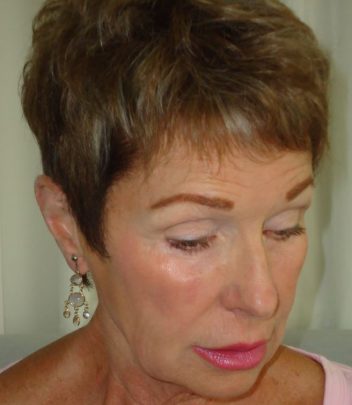 Microdermabrasion 
Ad. Article continues below.
From about $45
Micodermabrasion treatments are super-exfoliating and can refresh the complexion. Take care to discuss the level of strength with your operator, especially if you are regularly using Retin-A. If you are using Retin-A, your skin will be marginally thinner than normal and a strong microdermabrasion setting may cause more abrasion and slight bleeding, so take it care and err towards the lightly abrasive setting. Microdermabrasion is usually done as a series of three treatments one week apart.
Microdermabrasion done by your beautician will be unlikely to remove pitting and scarring on the face – usually from acne. You need to visit your cosmetic medical clinic for a more intensive abrasion treatment. However, don't underrate the effect of your beautician's microdermabrasion treatment. The result will be fresh-looking and silky smooth skin.
Skin Needling
I pay about $100 per treatment.
This treatment improves the appearance of ageing skin, pigmentation, enlarged pores and noticeable capillaries. The theory is that as the tiny needles roll over and pierce the skin, a beneficial and natural skin reaction occurs during the healing process, including the regeneration of collagen and elastin. The result after a course of treatment will be a revitalised complexion that is firmer and plumper. I chose to purchase the mini needle roller with a needle length of 0.25mm for home use and roll it over my face and neck twice a week. No ill effects experienced, no anaesthetic required. Whilst skin needling is not for everybody, the theory behind the treatment is logical and the result is very pleasing.
Ad. Article continues below.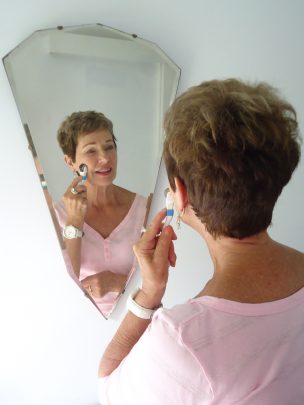 Top Tip: Roll the 0.25mm home use roller over crepey skin on the inner arms and inner thighs. I do this regularly and the improvement is amazing.
Face Peels
Ad. Article continues below.
$80 or so at the beauty salon. More at a cosmetic medical clinic.
I don't have facial peels because I use Retin-A as a beauty cream, which causes more-frequent-than-usual exfoliation, making my skin a fraction thinner than usual. A facial peel would be excessive.
You will need to step up from a beauty salon peel to a cosmetic medical clinic and have a more intense chemical peel to deal with pitted scars. Your beauty salon will offer a multi-layer peel, usually using a fruit acid or herbal base. Top layers of old skin peel away revealing new, fresh, baby's bum quality skin beneath. Friends and family tell me that a peel wins the complexion improvement prize hands down.
Body Wraps and Cocoons
$80 up to $110
Ad. Article continues below.
There's a choice of four at my beauty salon, but I imagine the variety is endless.
● Slimming body wrap
● Algotherapy wrap
● Herbal linen wrap
● Paraffin cocoon
I have only tried a wrap once and felt that it was more of an experience than a beauty treatment. It involved me lunching on chicken sandwiches, champagne and strawberries whilst wrapped. Very nice and very relaxing. I was certainly pampered.
Facials
$25 to $95
Ad. Article continues below.
Once again, a plethora from which to choose.
● Express
● Ultra lifting
● Spa facial with tint and tidy
● Modelage
● Thermal
● Anti ageing medi
As you will have guessed, I prefer treatments that give a noticeable result and have been disappointed to see that I just looked the same after a facial. I was horrified that no basic make-up was offered at the conclusion of the facial and I had to step out into the street with a shining face sans make-up – not how I like to be seen in public! I suggest that salon operators include the finishing touch of a little powder, some lippy and mascara or suggest use of a mirror so the client can touch-up from her cosmetic purse.
Top Tip: Make beauty treatment appointments for late in the day so you can drive straight home. Choose a salon with a carpark!
Seek out a beauty salon in your area, discuss the features and benefits of the various treatments on offer with the beautician, make an appointment and thumb your nose at Old Father Time.
Ad. Article continues below.
Do you have regular beauty treatments? Would you try any of these?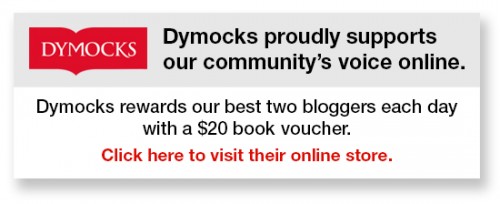 To write for Starts at 60 and potentially win a $20 voucher, send your articles to our Community Editor here.