Kool Kats: Silver nomads yachting full-time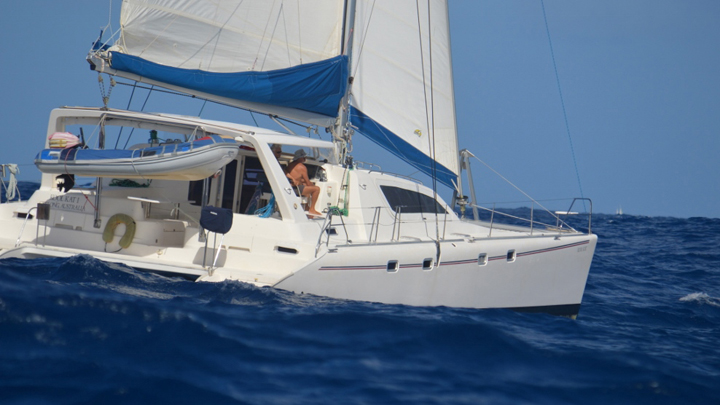 Thanks for all the positive feedback to my first post, I really appreciate it.
As you may remember, my husband and I bought a catamaran in the Caribbean and we have just finished our 14th month living aboard full-time. We have spent this time cruising through Eastern Caribbean islands during winter (November-June) and basically staying put in Grenada during the very hot and sticky summer months. People stay in Grenada or further south in Trinidad to ensure they are near or outside the hurricane belt; East of 98°W and West of 60°W, and between the Latitudes 10°N and 30.5°N according to our insurance policy. This doesn't guarantee you won't be in the path of a hurricane but the probability is greatly reduced.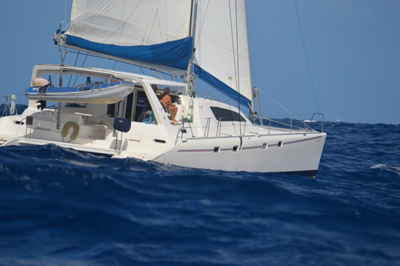 After 14 months I've got a much better geographic handle on the region than when I first started. The Eastern Caribbean is a formation of islands, known amongst yachties as 'the chain', which curve from Puerto Rico in the north down to Trinidad in the south. Many of the islands are separate countries which their names I now recall seeing from watching Olympic Games Opening Ceremonies!
We have met yachties from all over the world who come to cruise in this beautiful region. The islands have strikingly similar heritages from the Taino, Arawak or Carib Indians in 900-1500AD through to discovery by Columbus and then various 'owners' like Spain, France, Netherlands, Denmark, United Kingdom (UK) and the United States (US). Some are still British, French, American or Dutch, but many gained independence.
Ad. Article continues below.
We are currently on the small island of Culebra in Puerto Rico, which is part of the United States and has a major Spanish influence. We won't be sailing any further north this season and will soon start our journey back down the island chain to Grenada. This gives us plenty of time to monitor the weather and sail when the conditions are most suitable. It also provides us with some exploration time on some of the islands we didn't visit on the way up or some we wish to revisit.
Some of the islands are very commercially focused and have a large boat-charter presence whilst others are quite remote and untouched. We prefer the latter although the commercial ones are valuable when provisioning or requiring yacht services.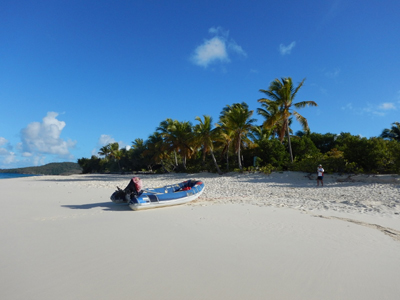 Mostly our days are filled exploring whichever island we happen to be on, provisioning, relaxing or doing boat chores. As an example, yesterday we caught a local bus with another couple to Playa Flamenco, a beautiful beach 10 minutes out of town. After walking the length of the beach we hiked through the bush to a more remote beach with reefs for snorkelling. We had a great find when we observed an octopus swimming and adapting to his environment – they normally stay tucked away in their home! We ate dinner at a great little restaurant and then called it a night. Today, we have done some washing but mostly reading and catching up on internet activities. Tomorrow we are catching the ferry to Fajardo on Puerto Rico ($1US for a 1hr trip for seniors) to do some non-food shopping (really cheap US prices) and we'll probably go a 2nd day by ferry to hire a car and visit the capital, San Juan, and the rainforest.
Ad. Article continues below.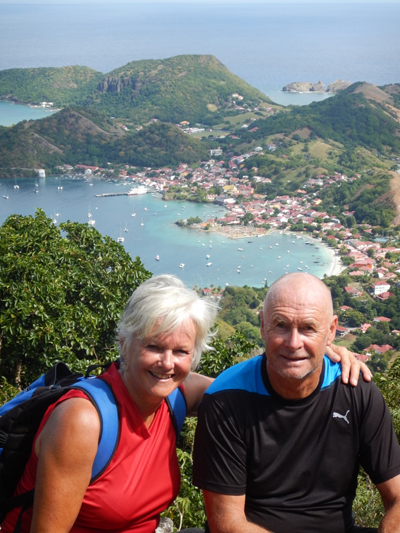 Sometimes we travel with other boats and it's amazing how many times we can pull into an anchorage and recognise another boat from our time spent in Grenada. Happy hour is either enjoyed on shore in a yachtie-friendly bar or on someone else's boat. People arrive with something to eat and their own drinks including glasses, ice and even limes. If there aren't too many people it can result in a game of cards, Canadian-game Wizard is a favourite, or just a night of drinking and sharing stories.
I hope this gave you a taste of what this silver nomad's life is like and if you have any questions about our life on board please make a comment below. The islands are so interesting that I plan to focus on some in future posts.
If you would like to follow us we have a Facebook page called Team Kool Kat.
Ad. Article continues below.
Cheers, Silver Nomad Sue.
 Tell us, have you ever gone yachting? Would you like to?