Sick of the endless diet roller coaster? So was I.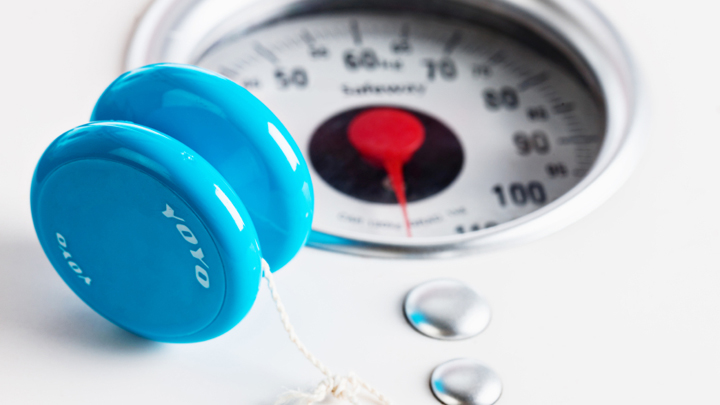 This is part one of Pat's weight loss journey that she is sharing with us. Each week she will document her progress as you support her and hopefully gain positivity and encouragement to lead a healthier life.
Since the age of 13, I have had weight problems, which included episodes of bulimia. Bulimia for me was a way of controlling my weight, while at the same time being able to eat whatever l wanted.
As l became older, I fell into the trap of trying various diets and before l knew it I had tried just about every diet known to humanity. There was the high fibre diet, the grapefruit diet (I hate grapefruit), the Scarsedale diet, the protein diet, the two and five diet – you know, two non-consecutive fasting days followed by five days of eating. So by now you are hopefully beginning to get the picture. I was an habitual dieter one minute depriving myself of various foods, the next gorging myself.
However this all changed in 2012 after I found the Beyond Diet Program while surfing the net. The philosophy which underpins the BDP, put simply, maintains that the overweight and obesity problems stem from the consumption of processed food. For the BDP, a change in one's lifestyle is required for permanent and sustainable weight loss.
Ad. Article continues below.
Initially I joined the BDP for 12 months, I did however find it somewhat complicated to follow, while also finding an increase in spam and countless offers from various companies.
In essence, I decided to make my lifestyle change simple. With this in mind I formulated a list of what I could eat, instead of what I couldn't and it goes like this:
1. Fresh fruit and vegetables – frozen fruits and vegetables are also allowed (just not with added sauces or sugar)
2. Lean protein including beef, chicken, lamb, pork, fish, eggs, cheese, yoghurt. Please note all the dairy items are normal, in other words: no low fat foods.
3. Butter, olive oil and avocado
Ad. Article continues below.
4. Rice, oats, legume and pulses
5. Wheat-free bread
While I started with no wheat products whatsoever, I do have one slice of soy and linseed bread each day, usually at breakfast.
The first time I decided to follow the BDP principles, I lost 21 kilos in just over 3 months. I was over the moon. I finally fitted into a size 14 which I had not been in many years. I continued living my new lifestyle which became easier with each passing day.
Occasionally I would breakout and have a day of insanity eating whatever I could. This was usually related to a severe episode of depression, anxiety or a stressful situation in the home. Old habits die hard, food had been my friend as a child in times of extreme stress and as an adult, I continued to self-medicate with food.
Ad. Article continues below.
This time however I did not beat myself up, I merely continued my new lifestyle the following day or when I came to my senses and realised that nothing was worth compromising my health over. If l had a bad day and ate an entire mud cake, my bills would still be sitting there to be paid the next day. My husband would still have health issues. My mum would still be ill. Eating didn't change anything. I get that now.
Anyway, I was able to maintain my weight for 18 months  until my husband and I decided to rent our home and go on a trip around Australia. 
What can I say? Other than in the beginning, I followed the basic principles of the BDP. Unfortunately with each passing day I consumed more coffee, cake, takeaway food and liberal amounts of wine.
My excuse? We had made it to the Barossa Valley and the Eyre Peninsula in SA and as far north as Boulder Creek in CQ.
By the time we returned home, just 8 months ago, my clothes were much tighter and l had a spare tyre around my midriff. I continued to eat long after our holiday was finished.
Ad. Article continues below.
Then two weeks ago I decided if I didn't do something about my weight, I would be putting my health at risk. A family history of coronary heart disease, diabetes, bowel cancer and high blood pressure were all significant health issues I just couldn't ignore.
The following week I cleaned out the pantry and the fridge. I shopped for all the foods on my list that would nourish, repair and continue to keep my body fueled for the journey ahead.
If you are thinking this approach to weight loss will be to expensive, I want you to know I shop at Aldi and Woolworths – between these two stores I am able to buy everything I need.
I always buy fruit and vegetables in season, sourcing meat and seafood that is on special. I make sure I have everything I require for a full week or a fortnight. That way I am less tempted to eat something just for the sake of it. In essence, preparation equals success.
Each week I will be sharing my weight loss journey with you.
If you are over the endless diet roller coaster, why not come join me and together we can develop a healthier weight, improve our health and start enjoying life instead of focusing on which diet you will do next week!