She made sponges once: The story of a woman admired by all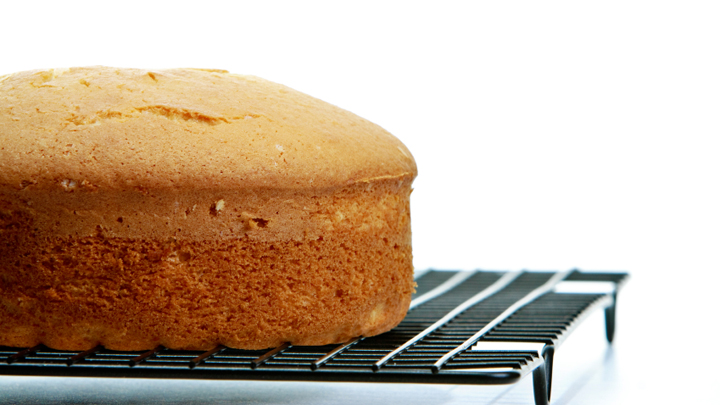 In a pristine kitchen she used to make up to 30 light and delicious sponges a day. Especially if it was for a special occasion. A wedding or a dinner and she was there beating by hand and keeping the oven hot all day. She has been baking for 70 years or more. Her sponges are supreme works of art. Her family enjoyed them, the town enjoyed them, the organisations she donated them to appreciated them. In those long years of baking, her food has never harmed anyone. She even passed the food handling course in her 90s. That was not enough though. Not for those who demand that red tape strangles us. So she was shut down, part of her life taken away. I sincerely hope taking away that service she gave, and the small income she derived from the odd sponge ordered by a friend or organisation will not change her. I hope it doesn't make her feel less needed and worthy, as that would be so sad.
I won't use her name, but she is revered in our town. She is the sort of lady admired by all, whatever our age. Young or old, we all feel the same. She is celebrating her 101st birthday in August. Yet she walks from her home to town every day. She looks immaculate always in a pretty floral suit, or smart skirt, her soft curls always tidy. If she complains at all it is about the wind, but very little stops her. She is so light she got blown into a hedge one day. She had to be saved by a local.
We often hear about outbreaks of food poisoning, and I know we have to have regulations to prevent infection but many of those outbreaks originate in so called 'commercial' kitchens! This beautiful lady knows well how to cook and do so safely, she is a perfect example of the women who have kept the country going in bad times. The women who man the kitchens when there is a fire or a serious disaster in the area; the women who cater for the sick when they come home from hospital. They appear at the door with soup and delicious pies. The food covered with a snow white tea towel on a pretty tray. They are there when someone dies and provide tea and comfort along with cakes. The sort of values they have will probably die with this generation, as no one else cares much for a neighbour in the bustle of a city. But we live in a small town, people care.
Ad. Article continues below.
Rules are slavishly followed. Common sense doesn't come into it. That left when we stopped children playing in playgrounds, stopped the footy club cooking hamburgers, banned nursery rhymes and Christmas carols for being 'politically incorrect'. We seem to be intent on making life unpleasant and unkind. Stopping all the normal aspects of a robust country life. In places where people are used to a few germs, and where for 30 years they have cooked for friends in paddocks and barns, and still survived. I was in the Lion's Club locally a few years ago, and on Easter we had a working bee every year on Good Friday. Old Tom was in charge of food, he did smoked fish cooked in various weird pots and then in a black cast iron pot containing lard he cooked the best chips you ever tasted, all outdoors and with a scant regard for much finesse, but it was a meal we looked forward to from year to year. New rules and regulations have caused the disbanding of several clubs. We have become so scared of everything I sometimes wonder if it's worth it. Why do anything if it's all so risky. Yet daily we get into cars and dice with death. That seems to be one area they haven't pounced on yet, expect in a few years we will have to wear a padded suit to drive.
Shame on the rule makers, and the government departments. I know I would prefer one of the sponges made by this centenarian than the factory produced cake any day!
Do you have someone similar in your community? Tell us about them.