Shallow empty politics... every day for three more months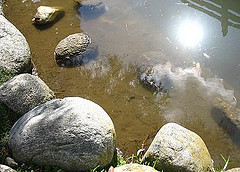 Today was a tragic day in the game of shallow empty politics that marrs our country… another one of many.  But the highlights yesterday showed both sides up with the depth of thought leadership shallower than that of a reflection pond.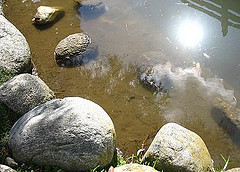 Julia Gillard launched a new campaign "Women for Gillard" vowing to give women a voice, as if we didn't already have one… and apparently not have us banished again from Australian politics… I mean really??? Is this giving feminism a good name?  She invited the debate about abortion back into the public sphere by saying "We don't want to live in an Australia where abortion again becomes the political play thing of men who think they know better".
Ad. Article continues below.
But to those of us who have been listening, we haven't heard abortion used by the other side as a play thing for some time indeed.
More shallow empty politics… just hours before, journalists all over the country could have been mistaken for trying to drive party politics talking up the fact that Labor is about to overturn their leader.  Speculation is rife that Rudd is sitting in the wings waiting for an invitation back to the head table and Bill Shorten is said to be the man holding the axe and the guest list to the party.  But would he really want to be remembered as the man who axed two Prime Ministers and couldn't make up his mind…
Ad. Article continues below.
Or, he might be remembered as the politician that never stood up and said Boo when he needed to… we'll all find out soon enough.
Meanwhile, Abbott tried his hardest to stay out of the debate, and stuck to his guns saying "Australians are sick of the soap opera"… but going on to reuse the good old line…
"It's high time that the people and not the faceless men chose the Australian Prime Minister"… He couldn't resist getting it in again, could he…
Ad. Article continues below.
Next week brings the final opportunity for the Liberal Government to bring a no-confidence motion against the Gillard Government but with independents Windsor and Oakshott apparently determined to serve out their tenure there aint much chance of that either…
I guess we have another 94 days of this… shallow empty politics.
What entertaining stunts do you predict for the coming weeks ahead in the riveting game of politics and the media that is going on at the moment?