Selling up at 60: Where do we move now?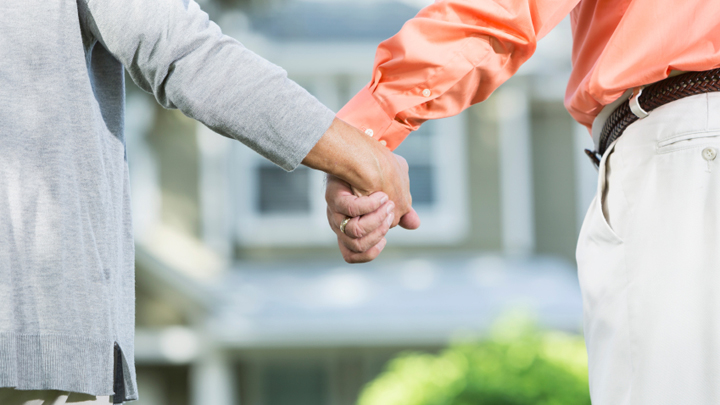 I have a question for Starts at 60 readers but it is at the bottom of the page.
The one who thinks he is boss and myself need to move house in about three years' time. That is when he retires. I love my home, but not where it is situated. A creek runs through the front yard. It looked lovely when we saw it over 17 years ago – the trickle of water under the timber bridge that gave us access, gave our home a country feel. A week after we moved in there was a terrible storm and although water didn't come into the main part of the house all the outbuildings were inundated, the fences washed away and we no longer had the timber bridge as it was somewhere out in the ocean. We thought we could claim on insurance but gave up after a year as only our insurance company and one other would not honour the claims, considering them to be flood not storm.
In the past 17 years we have had some near misses, but nothing like that first one. However, gradually the bank near the house had eroded away, until it was one metre from the corner. I became panicky every time it rained, thinking the house would end up in the creek. I checked our insurance policy (different insurance company than the first one) and found that they don't pay if there is previous erosion. So, we set about getting the creek stabilized. Checked with Council – they didn't want to know – said it is our responsibility as on our land (even though their actions have a lot to do with the flow of water) and that we'd need a Development Application as well as a lot of other approvals prior to commencement of work. That was 18 months ago.
Ad. Article continues below.
So we got all these plans drawn up, surveys done, approvals etc. A very costly business that left little change from ten grand. Trying to find someone to do the gabion construction was the hard part, but I finally had 2 quotes, both being around the same amount. I had to draw on my super to afford it, but luckily I do have super. I wonder about people in the same situation who haven't got any money to spare for such an expensive exercise.
Even though we are safe from floating away I still want to sell up and move. I keep telling the one that knows it all that if I'm really elderly I do not want to be flooded. But the amount we would get from the sale will be reduced because of the bloody creek . So there is no point in staying in the same area.
He says no villa, no retirement village. Where does he want to live? Out west on a few acres away from people is his answer. I reason with him that he has trouble mowing the lawn on our quarter acre block, and as we age we may need a hospital that is accessible. Besides dust makes me sneeze and 'out west' he would no doubt pick somewhere dry and windy. I'd prefer a town or small city with a community feel. Somewhere in NSW near (not next to) a river or coast. Where ever we end up it will be nowhere near a creek.
So, we will do some travel before he retires and see some places where we might call home in the future. No doubt there will be arguments and foot stomping over what we both want. He wants solitude, I want community. I don't want to move too far as the family are in New South Wales.
Ad. Article continues below.
Have SAS readers got any suggestions on towns in New South Wales that we might visit with a view to moving?
To write for Starts at 60 (and potentially win a $20 voucher), send your articles to our Community Editor here.