Safety and love for my ex-husband's wife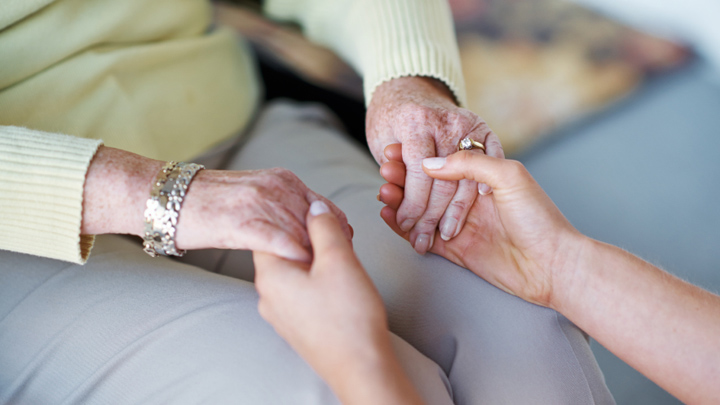 It is heartbreaking to attempt to reduce a lifetime's accumulation of material possessions and memories to fit into a tiny one bedroom unit. This was the most difficult part of my task as 'Pat' was too fragile to participate. I felt it a huge responsibility and have found that although there is gratitude for the job done in a limited period of time, already there are some regrets about things that were not included.
I am recounting this journey only to share our experience, which hopefully may assist others on the same journey. I had no idea about the responsibilities of an Enduring Power of Attorney and wonder whether I would have accepted the position had I understood the enormity of the responsibility for someone as frail as 'Pat'. Sadly, there just wasn't anyone else!
I have had to fill in many forms and now there is no way that I can slip under the radar – it is now mandatory to be registered to be an EPOA before you can undertake any of the services for the person you are assisting. It is reassuring in many ways but I don't understand that the person who caused all of this grief was able to slip through the system whilst I am often treated with suspicion and a great deal of interrogation. I certainly do not have any ulterior motives and I confess to sometimes wishing that there was someone else.
'Pat' hated being in respite but there was no other way for me to get done what needed to be done – firstly sell her property – which thankfully sold quickly but had only a few short weeks to settle. I had plenty of advice but no offers of actual help. Still I am grateful that I had the energy to get it done. The emotional experience did drain me for various reasons. Once the settlement went through, I was able to purchase the lovely little unit she had chosen in the very special aged care facility.
Ad. Article continues below.
There were a few bits of furniture not needed in the new unit that we were able to sell, but loads of other stuff was very hard to house. I sought a removalist able to deal with finding a home for these whilst choosing the pieces that 'Pat' had expressly desired for her new place. I thought I had it all organised but the day that the furniture was delivered was a disaster. It unfortunately coincided with the care assessment that had to be conducted before her admission. This was vital to assess the level of care she needed. I was anxiously looking out for the removalists and was hoping to get the furniture set up so that she could see it looking like her home. Luckily I was in the unit when the lovely young men quickly began to unload. Horror of horrors – instead of the furniture chosen for her unit, the discarded items began appearing. There had been a huge breakdown in communication. Worse still was that she managed to get to the van and see her life time pieces being put back in the van. It was a scenario I had worked so hard to avoid and one we both found distressing.
Now I must focus on the positives. 'Pat' is now set up in her lovely little unit with all of the care that she needs. She is still terribly frail but I am hopeful that as the nightmare of the past few years fades and she gets to meet lots of lovely people, her health will improve. Betrayal is a terrible thing and I know she feels this keenly. She also feels a huge sense of embarrassment which I hope will fade with time.
The loss of her beloved dog was devastating to her and she spoke every day about wanting to have a dog. I spoke to the manager and even though the facility accepts people who come in with a dog, it is unusual to allow a new dog to be brought in. I assured her that my granddaughter, who is studying to become a vet, was looking for the perfect dog and I knew it would make a huge difference to her rehabilitation.
On Sunday, the perfect dog was found and is now happily ensconced in his new home, acting like he has lived there the whole seven years of his life. Already I can see a difference in 'Pat' and I believe she still has some enjoyable time left. Now she has to keep living for her little dog.