Romance fraud [Sex after sixty]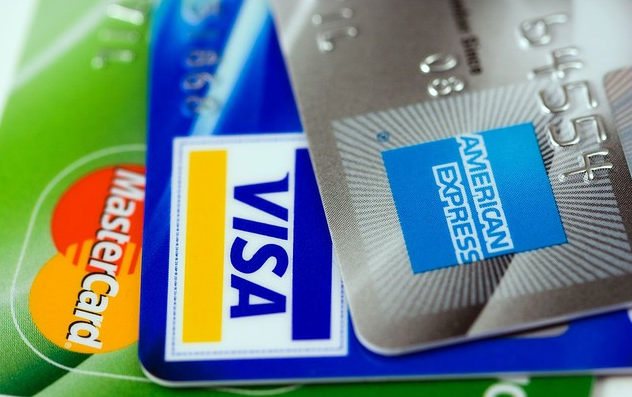 Have you been cheated on, swindled, embezzled, deceived, tricked, scammed, conned, ripped-off, gypped, fiddled or hustled by an impostor, fraudster, racketeer, cheater, phoney, con artist, scam artist, con man or con woman?
Welcome to twenty fourteen and today's dating and internet dating scene.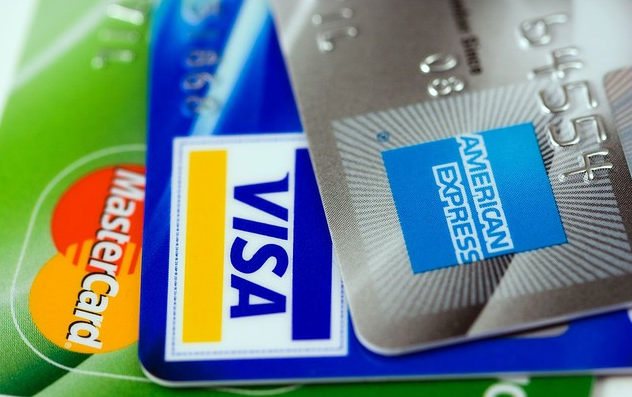 Ad. Article continues below.
If you are over sixty you are dead in the sights of those committing 'Romance Fraud'. The prime prospects are recently widowed or recently divorced woman. Men are also targeted but don't seem as vulnerable as women.
I'm still amazed at what is going on. Who would have thought that at this stage of our lives we would have to content with Romance Fraud. Many of us have found ourselves single by either our partners passing away or as empty nesters some of us have been traded for a younger and newer model. Older women are at an extreme disadvantage if they want to go younger.
It seems men no matter what age can hop over to the Philippines and pick up a bar girl and try and ship her back. I've often wondered why women are not doing this. I expect we may be more aware that it would only have a two to three year time span before they strayed and tried to take most of our finances with them.
Most men that trade their wives and partners in their 60s for a younger, slimmer model usually say it's because they're not appreciated and they don't get any sex at home any more. It has usually fallen apart because she gives no affection or sex because she gets no romance and caring. Men still don't realise that they would have still been getting all the sexual activity they wanted at home, if they only had given their wife or partner the romance and wooing that they're going to have to give the new younger version their leaving her for.
Most women need romance and caring to come across especially to a tired old hubby or partner who is probably twenty kilos overweight, a heavy drinker with a beer belly. Don't get me wrong the new younger version for these men are also going to look a lot better than the wife or partner at home who is no doubt post menopausal, a bit lumpy, irritable, and more interested in her house and grandkids than her husband or partner.
Ad. Article continues below.
Naturally I'm not referring to all relationships. Many couples age well together and their relationships continue to grow and they have healthy sex lives. Others have relationships that work for them by mainly leading separate lives and sleeping in separate rooms.
Now to dating. Oh my god how things have changed. Five years ago it was very rare that an older person would be on the internet now they are on the online dating sites in the millions. There are a myriad of sites catering for the over 60s and user beware. Almost every week we see reported that another woman has been scammed or had her heart broken by some cad more than likely part of an off shore organised con group.
I myself was a victim. I didn't loose any money or give credit card details but I was drawn into liaising with a man on the internet called Mark who I thought was a company director who lived in Adelaide. He wooed me with phone calls, emails, SMSs for around five weeks before the attempted hit on me to give forth my credit card. The story was that he was in London on business and that his laptop had been stolen and he wanted my credit card so he could purchase a new laptop. It sounds so stupid now but at the time I was so upset that he had been robbed. When I realised what was going on I was angry and disillusioned and closed down my profile on the dating site.
I saw reported recently that local con men and women here in Australia are getting on the bandwagon. The latest is that they are stealing an identity usually interstate and on making the contact via the internet give the name and address of the stolen identity. They start doing work on the target, making loads of contact over a short period of time. Then they announce they have to go overseas for family reasons for a few weeks.
Ad. Article continues below.
During the time they are meant to be overseas they get into trouble and have their passports taken off them, or lose their airline tickets etc. so of course they can't come home to the love of their lives. Then they start to take it further and ask the prospects to help them out with money so they can pay to get their passports back or buy new airline tickets and come home to be with the poor fool that has fallen for them.
This type of scam on women is usually done by very good-looking men about twenty years younger than the women they are targeting. The authorities are still amazed at how many women are still falling for this type of scam but loneliness and low self-esteem can do amazing things to vulnerable people.
The men that are targeted by scammers are usually offshore women and Asian. They woo the male until they are hooked, then they are usually asked to supply money or credit cards so that they can come to be with them. Many others pretend to be in Australia and often eventually tell the prospect they are in Asia and they will come to him if he pays their relocation costs. I've heard a story about one guy of 65 who couldn't get the 25 year old from Manila into Australia so now he travels every few months to be with her naturally she had him pay for a house for her so he can be with her when he visits. No doubt she will keep up the pretense until she bleeds him totally.
So if you are on the internet and you are contacted by a man or women who is located interstate let this be a warning, either hit the delete button or do a detailed check before proceeding. The scammers don't have landlines and they only give you mobile numbers so you don't really know where they are. They make calls to you but the ploy is that most calls drop out when you start asking questions they don't want to answer. Most sites run warnings about not letting them take you off the site to another email address, as this is a sure sign they don't want to be traced.
Ad. Article continues below.
In the past there were always con artists, but today they are much more sophisticated and ruthless and at our age we certainly don't need this grief.
Let me know if you or a friend has been exposed to Romance Fraud. xxx CaroleL
If you would like me to cover any particular topic in this column please email me at [email protected]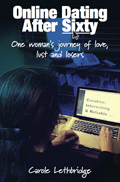 Carole Lethbridge is the author of "Online Dating After Sixty: One woman's journey of love, lust and losers". She has been both married and single over the last few decades and she has done her own research, gathering extensive data on relationships between females and males. Online Dating After Sixty is available for purchase for $21.50 via Booktopia.