ROK's Flicks Review: Moonlight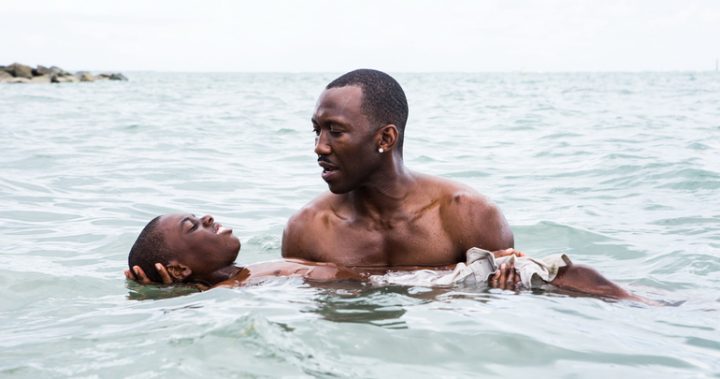 Moonlight is a movie with a lot to say, and at times maybe too much about too many topics. Poverty, race, sexual preference, masculinity, bullying, drugs, parenting and friendship are many of the topics covered in this film.
The film is in three phases of Chiron's life:  as a frightened & intimidated nine-year-old, as a teenager realising his sexuality and as an adult who has moved out of home.
Nine-year-old Chiron, known to the few people who have any idea he even exists as "Little" lives with his single mum Paula, a crack addict who regularly "entertains" in the home.   So, Chiron wanders the streets of Miami and is found one day by a drug dealer, Juan. He and his girlfriend Teresa take "Little" in and as much as they can, offer him the shelter and affection that is denied him by his mother.
Also providing comfort and friendship is fellow schoolboy Kevin, who is a proper little tough guy in all the places that "Little" is tentative and gentle, and who provides Little with the advice he needs to survive a hard world of bullies and cruelty.
Seven years later, Chiron and Kevin are teenagers in high-school, this time with a charge of sexual attraction.  Many years after being bullied by other kids for being "soft & weak", Chiron is starting to figure out that he's gay, and Kevin has come along at just the right time to help him work out those feelings and experience physical love for the first time.  His relationship with his mother has become even more frayed as he's grown, and what once was name-calling and questioning about his development has become confirmed. Her addiction is even stronger, and she's harassing her own son for whatever meagre money he's given from Teresa, his surrogate mother figure. Chiron is really struggling to make sense of his feelings in an upbringing lacking very little support and identity.
Ad. Article continues below.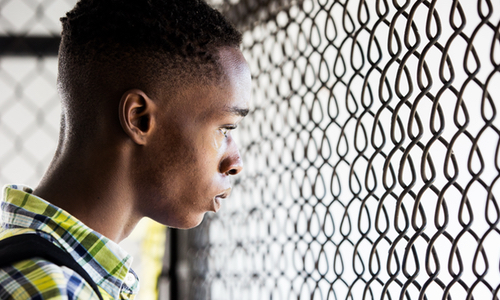 In the 3rd chapter Chiron (now known as "Black") has hardened both emotionally and physically.  We meet him many years later, living in Atlanta, working the drug trade. He's done time, he's no longer "soft" but he's still awkward, quiet, and he's still very much Chiron.  He gets an out-of-the-blue phone call from Kevin, who is working as a chef at a diner. This reawakens "Black's" longing, and he works up the courage to return to Miami to surprise the friend who meant so much to him.
While this is a very sad & depressing story, quite dark & gritty most of the film, but I felt no emotional connection. The street dialogue wasn't for me, and the camerawork of constantly spinning and blurry shots was annoying. I am glad this movie was made, showing a glimpse of a community not frequently depicted on film and almost never in this way and I hope it open doors for more stories like this, but it just didn't work for me.
ROKS FLICKS RATING:  3 glasses of bubbly
Ad. Article continues below.
Have you seen Moonlight? What did you think of it?  Will you go see if now?  Let us know in the comments down below.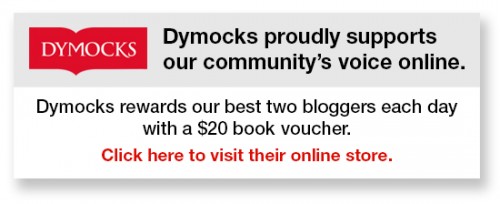 To write for Starts at 60 and potentially win a $20 voucher, send your articles to our Community Editor here.