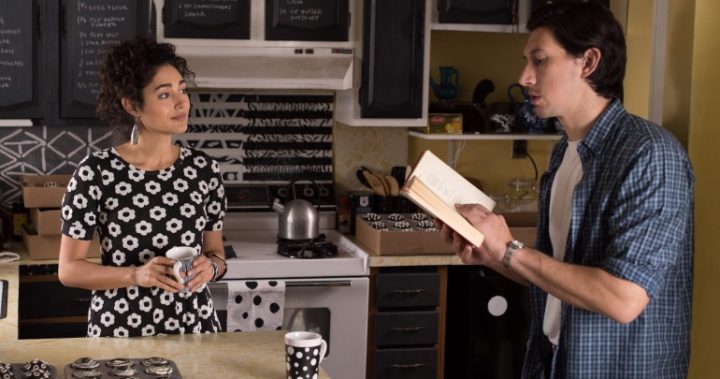 Not much happens in Paterson — it's a very slow moving but delightful little film about the triumphs and defeats of daily life, along with poetry, by the enigmatic director Jim Jarmusch.
Paterson (Adam Driver) by coincidence also lives in Paterson, New Jersey. By day he's a bus driver, listening in and silently joining the conversations of his passengers. By night he's a dog-walking, one pot beer drinker at his local, again taking in all what's happening around him but not becoming too involved.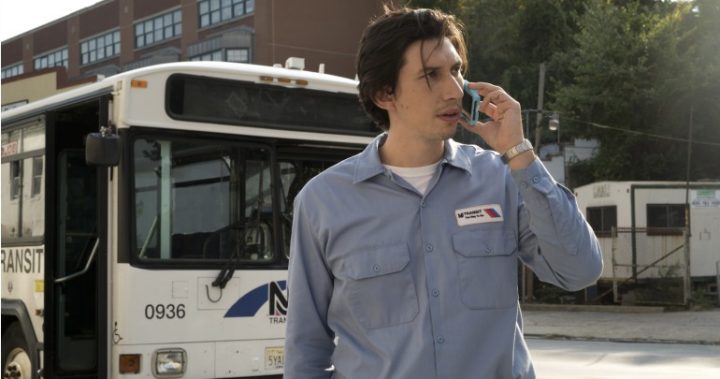 Nothing much happens in his life other than his poetry. Of an evening when he comes home from work he burrows down in his basement office and writes. His simple, user-friendly lines appear on our screen in snaky handwriting as he writes, he muses on life, rain, waterfalls…
Ad. Article continues below.
After dinner, Paterson walks English bulldog Marvin and has a quiet single beer where he chats with barkeeper Doc (who plays chess against himself) and helps sort out the unhappiness of some of the other regulars: young former lovers Marie and Everett. Predictability is his very existence.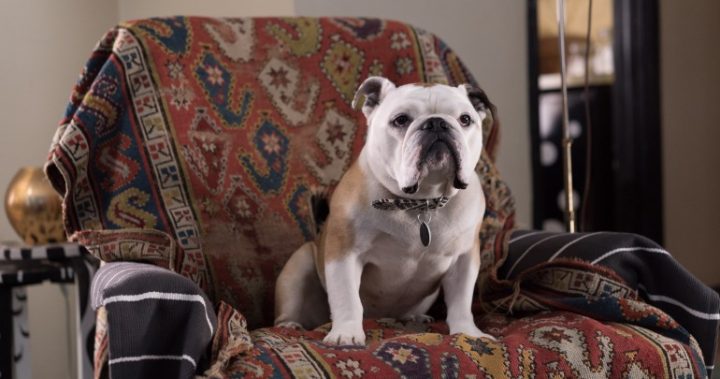 Paterson is very happily married to the beautiful Laura (Iranian actress and rock musician Golshifteh Farahani) who stays at home, pursuing her talents: painting in black and white, home décor in black and white, cooking in black and white. She asks Paterson for money so she can buy a guitar online to pursue her dream of being a country singer like Patsy Cline, she also has a dream of becoming the cupcake queen of Paterson. Laura is quite capable at what she takes on and her plans are not that implausible, we laugh the way Paterson laughs — with Laura, not at her.
Ad. Article continues below.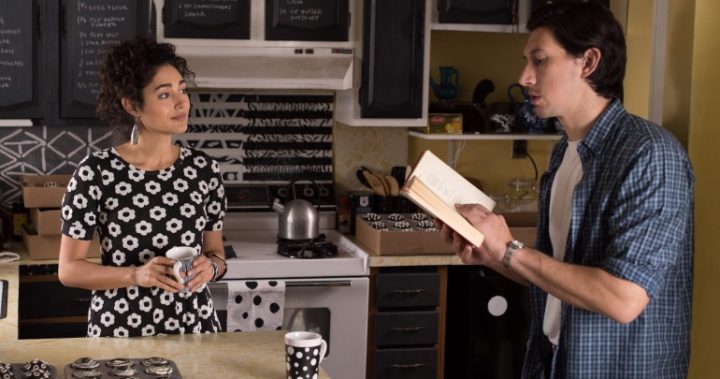 Paterson handwrites all his poetry in a little leather-bound book, however Laura is insistent that Paterson must go to the local store and get all his poetry photocopied, while she's at the local market introducing her cupcakes to the world. Paterson's life continues in its utterly happy, but mundane, predictable and humdrum way until he is confronted with a terrible loss.
This low-key piece of cinema won't be to everyone's taste, and I can understand that; not a hell of a lot really happens, but that really is the fundamental charm of the film.
Ad. Article continues below.
ROK'S RATINGS: 3 glasses of bubbly
Have you seen Paterson? Is this the sort of film you would be interested in? Tell us about your favourite film of 2016.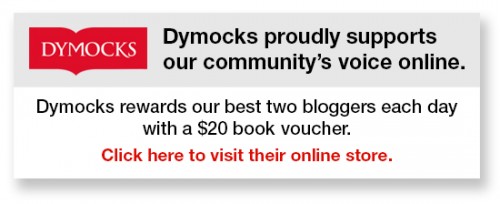 To write for Starts at 60 and potentially win a $20 voucher, send your articles to our Community Editor here.