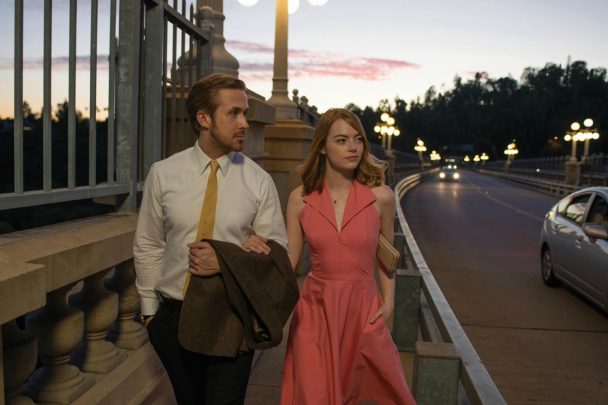 Look out Fred Astaire and Ginger Rogers — Mia and Sebastian are hot on your trail, I'm not generally a lover of light musicals, but I'm telling you, DON'T MISS THIS FILM!
La La Land starts out with a beautifully shot and incredibly choreographed, over-the-top all singing-and-dancing musical number, with over 100 dancers, set on a congested Los Angeles freeway and filmed in one shot — clearly reminiscent of, and a homage to the great Hollywood musicals of the 1950s. La La Land is set in contemporary Los Angeles but with many hints at Hollywood's glamorous past.
Ad. Article continues below.
The story follows a jazz pianist Sebastian (Ryan Gosling) and a waitress Mia (Emma Stone), who aims to break into showbiz in the City of Angels.
Mia is an aspiring actress who keeps struggling from one audition to the next; her daytime job is as a barista at a coffee shop in a Hollywood studio lot where she can be near her dream. Eventually, she decides that her best way forward is to write, finance and produce a one-woman show, which fittingly, focuses on her experiences of leaving her hometown in Nevada and moving to LA to pursue her dreams.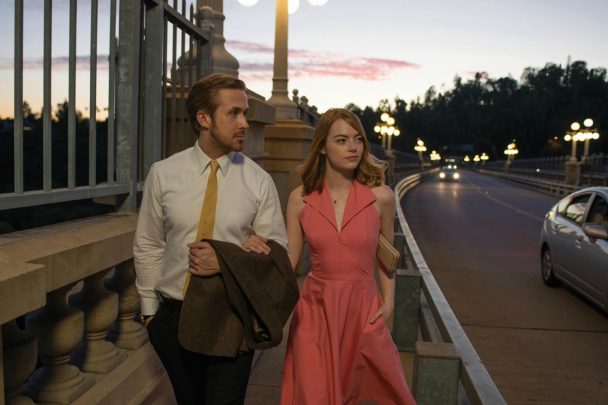 Sebastian is a dedicated jazz musician struggling to make ends meet, dreaming of someday running his own jazz club. He reluctantly takes a job on keys in a band led by an old acquaintance (John Legend, a respected R&B singer in real life), but doesn't enjoy it because they don't play his style of jazz.
Ad. Article continues below.
Mia and Sebastian fall for each other, but they live in a city known for crushing hopes and breaking hearts. Together they continue to explore the joy and pain of pursuing their dreams. However, Sebastian's unhappiness eventually turns to resentment that gets directed towards Mia, just as her show is about to open.
The most impressive thing about the film, for me, is just how daringly it dances between the old-fashioned Singin' In The Rain style of musical, and a bolder, modern style. The musical numbers are great, a thoughtful mixture of dance numbers you'd expect from a musical in the '50s, and emotionally wrenching current-day ballads.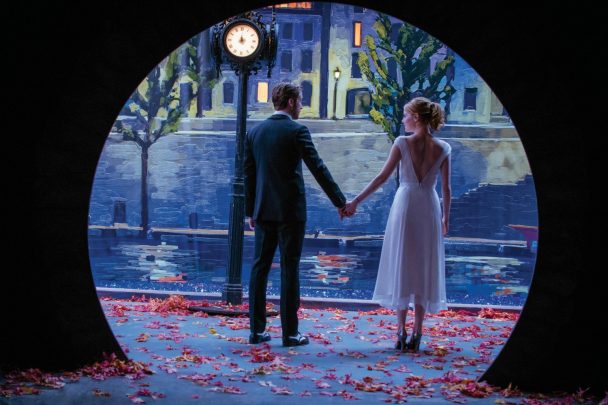 Writer/Director Damien Chazelle has a way of making music an intense part of his stories. Remember the breathtaking drum solo climax in his previous film Whiplash, playing out the relationship of two adversaries? La La Land's climax has lovers' hopes, wishes, and regrets played out on piano.
Ad. Article continues below.
Gosling's hands do the playing; no "hand double" was employed.
Chazelle is only 31 years old, and I can't wait to see what he does next.
Have you seen La La Land? What light musicals have you seen that you enjoyed?
ROK'S RATINGS: 4.5 glasses of bubbly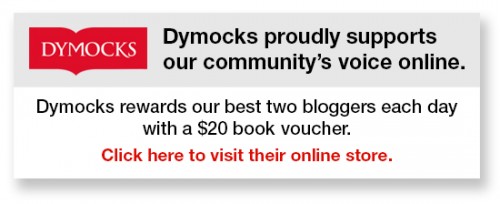 To write for Starts at 60 and potentially win a $20 voucher, send your articles to our Community Editor here.