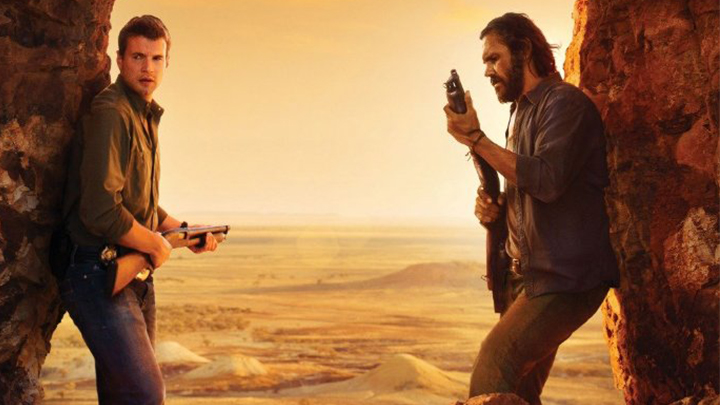 Indigenous Detective Jay Swan (Aaron Pederson) is stopped for driving "under the influence" by young local policeman Josh Waters (Alex Russell) but he lets him sleep it off in the cell for the night once he discovers he is a fellow cop. Jay has come to town looking for a missing Asian girl he suspects has been roped into the sex worker industry at the mine.
When Maureen (Jacki Weaver – Animal Kingdom), the local mayor, visits Josh at the pub, brandishing a freshly baked cake, you can tell by the menace in her voice that he ought to pay attention. A new mine-expansion project is under way, she explains, and it's worth serious bucks – hundreds of millions of dollars. There's a slight complication though: it requires "blackfella approval".
A visit to the local Aboriginal community leads Jay to the fenced-off border of the Furnace Creek gold mine, managed by Johnny (David Wenham) the corrupt mining heavyweight, looking so "Aussie" in his long socks and stubbies. At the airstrip Jay observes Asian women being regularly flown in and out of the compound.
The head of the local Aboriginal land council, Tommy (Tom E. Lewis), is clearly shady and is no help at all. Only local elder Jimmy (David Gulpilil) is sympathetic to Swan's cause, taking him on a magical canoe trip to a deep gorge where ancient rock art begins a kind of spiritual stirring for the detective.
Meanwhile, stung by Jay's insinuation that he is corrupt, Josh begins an investigation of his own, visiting the local brothel where the madam, Mrs Lao (Cheng Pei-Pei – Crouching Tiger, Hidden Dragon), reluctantly parades the women working there.
Ad. Article continues below.
When a local hermit (Max Cullen) gives Jay the missing girl's passport, it triggers a chain of events that leads to the two cops storming Furnace Creek in a breathtaking shootout reminiscence of a typical western film.
The story is not new. It's one we often hear, of wealthy mining companies and their dominance in small country towns. Goldstone is a fictitious central Australian outback mining town – the film was shot in an outback Queensland settlement of Middleton, population three.
The scenery in this film is breathtakingly stunning. The wide-open plains of the outback are incredible, as are the enormous overhead shots of vehicles driving down empty dirt roads.
ROKS RATING:  4 glasses of bubbly
Ad. Article continues below.
Will you be watching this?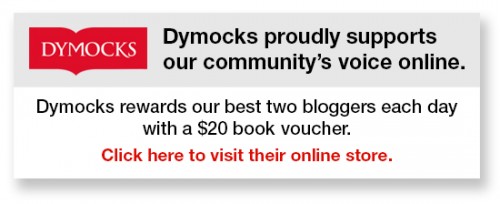 To write for Starts at 60 and potentially win a $20 voucher, send your articles to our Community Editor here.