ROK's Flicks: A United Kingdom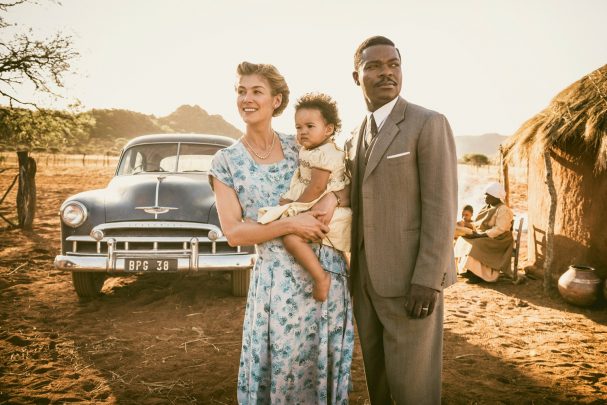 An ultimately, uplifting film about the fight for racial equality and justice in what is now Botswana, made all the more striking because it is based on a true story.
Seretse Khama (David Oyelowo – Selma) is the Prince of Bechuanaland (now Botswana). In 1948 while at University in London, he meets and falls in love with British office worker Ruth Williams (Rosamund Pike – Gone Girl). Neither their own families, Bechuanaland citizens, nor the British and South African governments approve of their interracial relationship.
Their marriage was seen as a provocative act, crossing lines of race, class and politics. This was met with a particularly dim view in Bechuanaland's neighbouring country, South Africa, whose Prime Minister called it "nauseating." The British Government of the time did not come out of this well either, portrayed as a despicable, manipulative power.
After they married, Seretse brought his young wife back to Bechuanaland, at the time a British protectorate, to take up their roles as King and Queen after the death of his grandfather, the King. This also does not go down well with the local population, believing "one of their own" should be Queen.
Sanctimonious diplomats, played by Jack Davenport and Tom Felton represent the British authorities. Their sneering arrogance and bigotry is so pronounced it is insulting. "Do you know what apartheid means?" and "Have you no shame?" Davenport's Sir Alistair Canning asks Ruth with his holier-than-thou attitude.
Ad. Article continues below.
Neighbouring South Africa, on the verge of introducing apartheid, feared that the couple would undermine their race laws, and threatened to ban the export of minerals and gold to Britain unless they were forced apart. Shamefully, that's exactly what Prime Minister Clement Attlee's Labour government tried to do, by exiling Seretse from his own country.
There is also the fact of Winston Churchill's dubious role in the drama, protesting against Seretse's exile from his homeland when in opposition but once in power, reneging on his promise to reinstate him as King.
While Seretse is forced to remain in exile in United Kingdom, Ruth stays on in Bechuanaland. Pike's strongest scenes occur in the second half of the film, as she attempts to integrate herself into the lives of the African women for whom she is a most unwelcome Queen.
Their relationship, and the determination with which they stuck with each other even in the face of truly cruel and deceitful opposition, actually changed the world: they are directly responsible for Bechuanaland declaring its independence from the UK and becoming the Republic of Botswana. 2016 is the 50th anniversary of Botswana's formation.
ROK'S RATINGS: 4 glasses of bubbly
Ad. Article continues below.
What movies have you seen over the Christmas-New Year period? Tell us your favourites.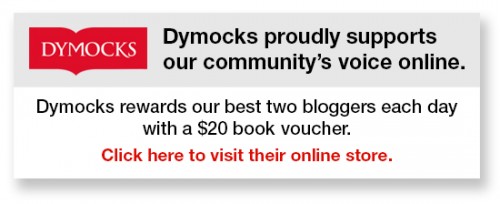 To write for Starts at 60 and potentially win a $20 voucher, send your articles to our Community Editor here.