Rest in peace, Carol Wall.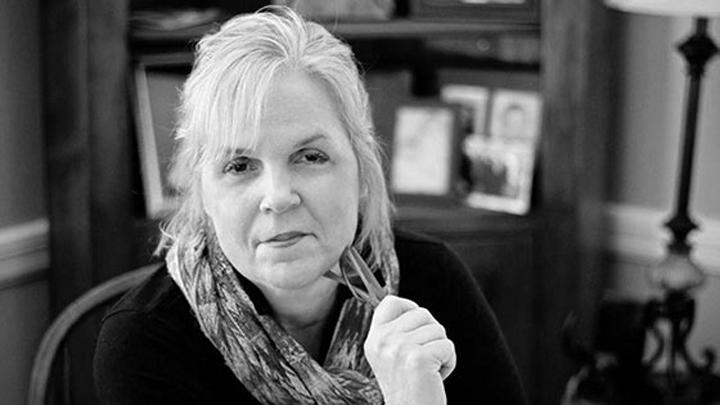 I was saddened to read of the death of author Carol Wall aged 63, on Sunday 14 December 2014.
Carol's name may not be familiar to you. I didn't know of her existence until March 2014, when I read the memoir Mr Owita's Guide to Gardening: How I learned the Unexpected Joy of a Green thumb and an Open Heart, one of the best books I read in 2014, see review here.
Although this title is her only book, Carol was well known for her articles on family life, which featured in magazines like Southern Living Magazine and The Atlanta Journal-Constitution for more than 20 years.
Juggling her passion for teaching with a busy family life, raising three children, a foster son and exchange students from Lithuania and Croatia, provided Carol with plenty of material.
When I wrote the review, I was careful not to reveal that Carol twice survived breast cancer, firstly in 1995 and again in 2004. My reasoning was I wanted people to read the story for themselves; her cancer journey was anything but straightforward.
Ad. Article continues below.
I've learned since that Carol originally intended her memoir to be about living with cancer, but this changed when she met "Mister Owita", a pseudonym she employed to ensure his privacy. Although he worked as an odd job man and gardener, Mr Owita, a Kenyan immigrant, held a doctorate in horticulture. He taught Carol that although life is fleeting, it should be lived and enjoyed to the fullest. He knew something about struggle, not just as an immigrant, but because he suffered another debilitating illness, HIV. Quoting the review, "Discussions about the garden turn into discussions about life".
Carol and Dick Wall helped raise money for their friend's medical bills, assisted with insurance claims, and sought to make Mr Owita's final days as peaceful as possible for him and his family. He died in 2008.
When the cancer returned for the third time, the final edits to Carol's memoir were dictated to husband Dick, from her hospital bed. "It's a pretty good gift for her to leave," Dick Wall said. "I think it will be around for a long time". I have a feeling he is right.
The report I read of Carol's death simply stated, "Cancer took Carol Wall's life, but it did not take her story".
Thank you Carol Wall for Mr Owita's Guide to Gardening: How I learned the Unexpected Joy of a Green thumb and an Open Heart. Rest in Peace.
Ad. Article continues below.
Do you love Carol Wall's books? Share your thoughts or condolences below.
——————————————————————————–
At Starts at 60, we're growing a bigger Book Club in 2015. Sign up for it now…