Remembrance Day remembered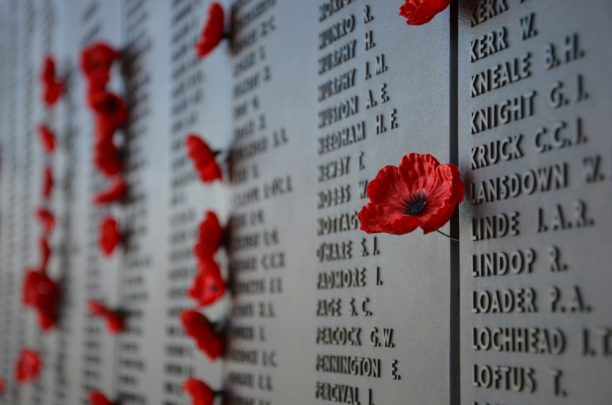 I am a member of the RSL's local branch, just 20km from Yarram, in the little town of Toora. The whole branch only brags about 30 members, both male and female, virtually all of them well into their 60s, and fewer of them having actually done active service, as those that did serve, pass away and very few new members join our club.
That last statement is a God-send really, because it indicates the fact that fewer men and women are being drawn into major forms of combat since the last war; the most serious since then being Vietnam of course, followed by Afghanistan, Iraq and the latest dust-up going on in Syria, none of which have involved the considerable number of personnel that the World War took away.
Today's armed services are much tighter bunches, smaller in number but better equipped in the tools of their trade, with electronic surveillance, guided bombs, drones flown by pilots sitting in chairs half a world away, and many other expensive pieces of equipment, requiring intelligent people to operate them; far from what used to be called 'canon-fodder'; disposable humans who knew how to do little more than fire a gun or swing a sword! Now we are protected by elite warriors, clever and comparatively well paid, better fed and better educated!
To get back to my local RSL, we celebrated Remembrance Day on November 11, a small group of fairly elderly ladies and gentlemen, many proudly adorned with medals on their left breasts, indicating that they had won them, not their parents, and all of them dressed in a much smarter fashion than they would normally wear, in the capital of casual — Australia! They, or I should say we, gathered near the base of the town's war memorial, surrounded by some local residents and relations of town citizens who had had the misfortune to have died in the defence of our country, mainly in the two great wars.
Ad. Article continues below.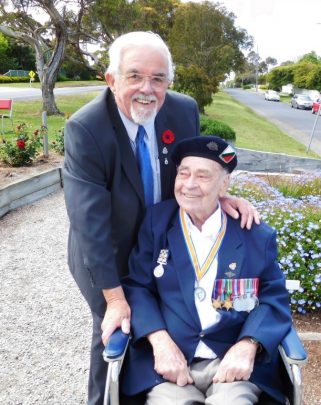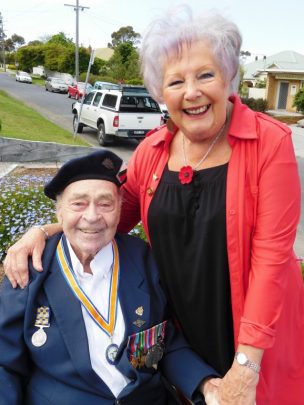 At first sight they may have appeared a rather forlorn little bunch, but this would have been a false image. Their numbers are fewer now but they still stood with obvious pride, remembering comrades who will for ever stay young and recalling their own service to the Country they all love, when they did their bit, standing together against a common foe. Some gazed with obvious sorrow at the list of names, set in bronze on the cold grey granite of the monument, below the life-size statue of a First World War soldier in full fighting gear, rifle at the ready, head held high!
Ad. Article continues below.
As the ceremony neared its end, with the names of the fallen read out and wreaths laid, the last post wailed its mournful cry over our heads, a clear, sharp bugle call that echoed across the little town, reminding everyone of what this day meant to those who had been involved or had relatives who had been involved, and lost their lives well before their time.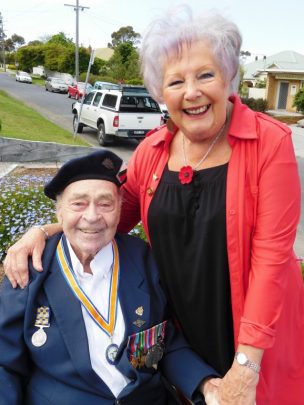 Then medals began to jangle and boots crunch on the crushed gravel, as the RSL members, the public and the large group of school-children who had attended,, broke ranks and headed for the club-room 100m or so down the road, where a barbecue lunch and drinks awaited them, the perfect 'tension-breaker' after the emotion and seriousness of the ceremony. A cool, gentle breeze sprang up as we walked down the hill, as if to thank us for the trouble we had taken in our remembrance and to make the walk easier, on what had been a day of beautiful warm sunshine, almost too warm for the people, standing in it for almost half an hour.
Ad. Article continues below.
Then it was all over, and the old soldiers, the children and the members of the public, who had all joined in, dispersed and went about their personal business once again, many of them possibly wondering if they will still be here to join in next year's Remembrance Ceremony, the pride still shining in their eyes, their gait perhaps a little brisker than when they arrived!
Did you attend a Remembrance Day ceremony? Share your experience.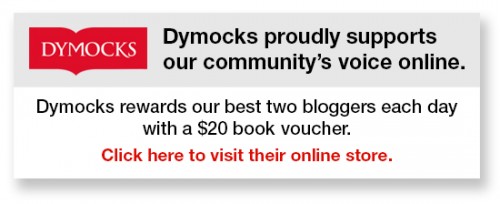 To write for Starts at 60 and potentially win a $20 voucher, send your articles to our Community Editor here.