Remembering the smells of childhod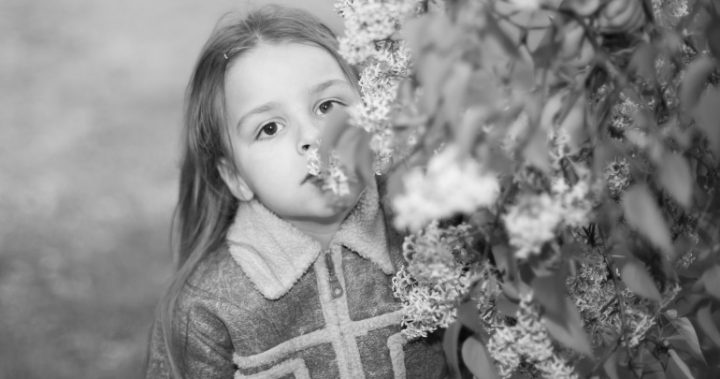 I'm well and truly past the age of 60, but a simple smell can instantly carry me back to my childhood in the New Zealand city of Christchurch on the Canterbury plains.
On a scorching summer day the smell of a hot nor-westerly wind had it's own particular smell, sort of metallic and parched, as if dryness had a scent of its own. Then when the fat drops of rain pelted the hot concrete there was a sizzle and smell that still takes me back to sheltering under the verandah at school on a hot summer's day. To this day, rain on hot concrete takes me right back there, it's a smell I will never forget.
My mother wore a Cyclax foundation on her face. I used to sniff the bottle and it would remind me of her. Her face powder and lipstick also are fragrances I have never forgotten. She used to wear Yardley April Violets scent and when I had a whiff at the chemist recently I remembered that smell on mum's beautifully ironed lace edged cotton hankies.
Dad was a Brylcream devotee, and I can still to this day remember that smell. It made me feel safe and secure.
We had an old washhouse and it had concrete tubs. I can still smell the Rinso, Lux flakes and Sunlight soap bars. They seemed to linger in that dank old room and cling to the washing as it dried on the washing line. I can still remember the smell of freshly washed sheets as mum and I folded them into the basket. It was a sort of dance as we walked to each other with measured steps to make our ends meet and to fold each sheet into a tidy square. The smell of fresh ironing still reminds me of childhood.
Ad. Article continues below.
Then there was the kitchen. Mum's baking was wonderful, and as food was not discretionary and you could not help yourselves, the smell was excruciating. We were lucky to get a taste of the singed edges of a cake, but we girls were adept sneakers of food. Her Sunday roast lamb would make a grown man weep. That smell always reminds me of her and that hot, cramped little kitchen.
She made jams, preserves and pickles. I can still remember riding my bicycle home from high school on a chilly Christchurch winter afternoon to smell her hearty beef stew with a mound of wonderful mashed spud to soak it up. My stomach would clench in anticipation.
Christmas time meant spices and flavours to tantalise the taste buds. The smells of cinnamon, spice and brandy still remind me of Christmas days long ago.
Then there were the not so nice smells. I had a big sister who used to leave what my mother called a "hum" in the toilet. There was the occasional smell of cat urine, which we had to clean up and hide from dad as he was looking for any excuse to get rid of the cat, so there was a conspiracy to cover up any feline indiscretions.
We lived in a working class area and the smell from the nearby factories spewing out clouds of foul smelling chemical laden smoke is a smell I will never forget.
Ad. Article continues below.
There was the putrid smell of a burnt meal when dad tried to cook a meal when mum was sick. Not a big success. At school we had bottles of milk delivered and in the summer heat, it would go sour, but we were forced to drink it. The smell of sour milk still makes my stomach churn, as does the smell of chalk from the boards at school and the dust of our dreary old classrooms with their wooden desks and inkwells. I can still remember the smell of that ink. It reminds me of black garbed nuns who smelt bitter and had awful halitosis and seemed to be resentful of their calling.
Mum's flower garden was a delight. She used to wax lyrical over her daphne bush, and the smell of daphne instantly takes me back to the tiny sprigs she used to bring me when I was a big married girl with my own family.
As bigger kids, we girls all had a good giggle when mum would say she was going out into the garden to "cover her bush from the frost". Her old fashioned roses were like angel's breath and even now, jonquils, lily of the valley and freesias take me back to the first fragrant flower beds of spring. Dad's huge veggie garden was full of sensory delights and as the sleepy old bumble bees would pollinate the plants we could smell strawberries, nectarines and plums. In spring the blossom was heavenly. I would lie on my back after the lawns were freshly mown and watch the clouds scudding by. I still love the smell of freshly cut grass.
There are even more, cow poo on my uncle's farm before dawn as we stomped out to the cow shed to 'help' with milking, the smell of lanolin from the shearing shed and the smell of tractor oil and dark old sheds full of rusting machinery. Then there was the dark and frightening attic above my room, and the earthy smell of the dark and mysterious coal shed. The smell of my godmother's fur coat is evoked when I snuggle up with my cat. Maybe she is a rabbit and I have not realised.
Ad. Article continues below.
Do particular smells take you right back to your childhood? Do they remind you of a time or place that conjures up nostalgic memories of being a child? Share some of your memories of smell.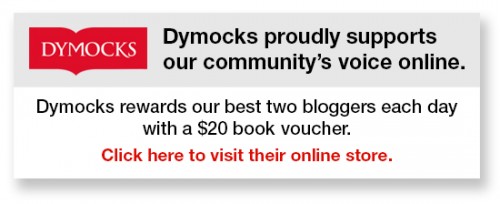 To write for Starts at 60 and potentially win a $20 voucher, send your articles to our Community Editor here.