Racing around Europe: Moose, mountains and vikings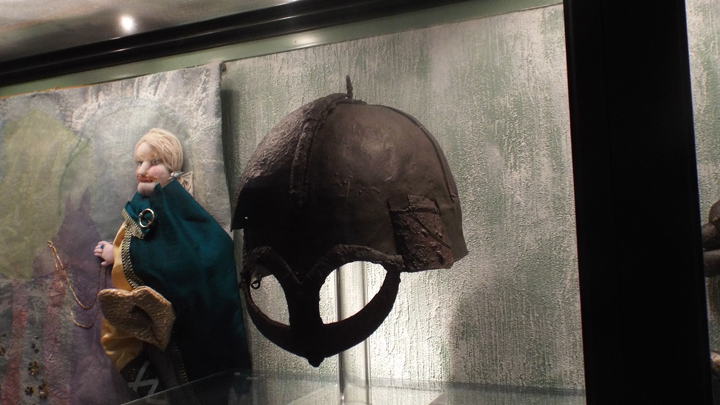 This trip reminds me of a board game we used to play as kids called "Race around Australia". We would flip the dice and see who could be the first to get right around our amazing country. This way we got to learn about towns I never thought I'd ever visit and I marvel that I have been able to get to many of them over my considerable years.
So this has been a race around parts of Europe I have never seen before, taking in wonderful vignettes of places I never thought I would see. It has been a trip my husband and I planned when we still thought he had years to spare. He would have loved this crazy journey and thanks to a small reverse mortgage, I am so glad that I have thrown caution to the wind and taken the opportunity to travel with a companion visiting our various offspring who are at present residing in different parts of the UK and Europe.
We have just left Uppsala in Sweden where we spent time with my older son who is working on some research and has fallen so in love with the place he has plans to stay there. As well as his work there is a special Swedish maiden he is pursuing with some vigour. I can completely understand why he loves the place so much. We were lucky to have seen it bathed in sunlight just as the leaves are beginning to display their Autumn colours.
One adventure to get our adrenalin pumping happened on our way to Norway. A large dark shadow emerged suddenly on our right side. A huge bull moose plunged out of the bushes and headed straight for us. For a minute it seemed that a head on collision was inevitable but thankfully it changed course and whilst I fear he may have suffered a headache out of the encounter, the car seemed to survive the impact without any damage. We were a bit more wary about moose signs from then on.
Ad. Article continues below.
Sweden and Norway have always held magic and mystery for me. I used to read Pippi Longstocking to my kids and we loved her ability to achieve great things in Sweden. In Norway my special interest was in the vikings so it was an absolute delight to visit the Viking museum in Oslo. It has set me thinking about what I would have wanted to have buried with me in my viking ship. I'll present my family with my list but it would be very modest compared to the amount of treasures found buried in the large ship unearthed and displayed in the museum. I loved finding more about the true history rather than the Hollywood version. We also saw the only surviving original helmet and I couldn't help fantasising about the person who wore it. Maybe it was a woman as I believe there were women vikings.
Our short time in Norway gave us a snapshot of many tunnels through mountains and under seas – our longest tunnel was 7.85 kilometres. The strains of Grieg's Peer Gynt rang in my ears as we drove past large lakes, undulating green pastures and noticed the changes in colours in the buildings unlike the conformity and neatness of the Swedish architecture.
We are now back in Sweden and having a few days to explore Gutenberg once again looking back as we visited the Volvo museum. It is maybe a little daunting yet also exciting to realise that I had been alive through many of the evolving models.
The botanical gardens here are the best I have ever seen and I keep wondering if there can ever be a time when one can be overwhelmed by too much beauty. How grateful I am that my eyes and other senses are still alive enough for me to take in the wonder of it all before it is too late. Now on to the next adventure!
To write for Starts at 60 and potentially win a $20 voucher, send your articles to our Community Editor here.