Queensland: Truly the land of the Queen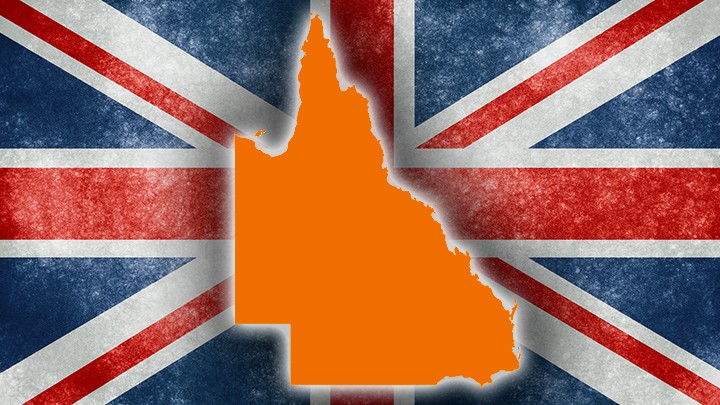 Have you ever considered the amount of behind the scenes organisation, time and personal commitment that it has taken our Queen over the many years she has reigned, and what an exceptional person she must be to have maintained the lifetime of devotion to her loyal subjects? The organisation required to find different outfits, shoes, hats, for all those occasions, time to spend in the hairdresser and time for the immaculate presentation of make up, and imagine packing to go away and sorting speeches for different occasions? I know she has quite a few people to help but it would still be an enormous job in itself without the bother of coming and going to and from local functions. 
As Princess Elizabeth, her first attempt to come to Australia was not successful, as her father passed away in 1952 and although she was on her way, she had to turn round and go back to England.  When Queen Elizabeth II returned in 1954 with Prince Philip by her side, she had been crowned the new Monarch, and toured Australia allowing around 75 per cent of Australia's population to see her. Her schedule was enormous: she undertook 33 flights and extensive travel by car, train and boat, visiting around 70 country towns and all capital cities except Darwin. Queen Elizabeth II arrived in Queensland in March 1954 and visited the local towns of Brisbane, Bundaberg, Oakey, Toowoomba, Townsville, Cairns, Mackay and Rockhampton as well as the Great Barrier Reef.
In 1963, Queen Elizabeth OO returned to Queensland on a smaller tour of Brisbane and Coolangatta. I can remember my mother taking me to town in Brisbane on the train early one morning so we could line up on the side of the road in Brisbane to see her drive past. We all had our Australian glags attached to a piece of wood and waved them as she passed. Once again it was a big event for Queensland and Queenslanders celebrated with a reception at the Exhibition grounds. The Queen took time to visit to the Queensland Spastic Centre; unveiling a cairn at Bulwer on Moreton Island commemorating the discovery of oil in Queensland; an investiture; surf carnival and children's welcome at Brisbane Cricket Ground.
Ad. Article continues below.
In 1970, Queen Elizabeth II came back to Queensland in April. Not only did she find time to open the Brisbane District Courts, but she also attended an investiture; planting a tree in Longreach commemorating 50 years of Qantas; visiting the Royal Flying Doctors' Base at Mt Isa and Lavarack Army Barracks at Townsville; proclaiming the independence of James Cook University in Townsville; unveiling a memorial stone at Cooktown where the Endeavour landed and opening the James Cook Museum in Cooktown.
To celebrate the Silver Jubilee of her reign, Queen Elizabeth II and Prince Philip visited Queensland in March 1977. A civic welcome was followed by dinner at Government House and a state reception at the old famous Cloudland Ballroom. Queen Elizabeth II, also attended a secondary schools carnival at Nathan where 25000 students lined up to see her. A youth gathering was held for her at Government House and that was followed by dinner. The final day included unveiling a silver jubilee fountain at the new Queensland Cultural Centre in Brisbane and award presentation. 
Another trip included the Duke of Edinburgh officially opening the Brisbane Commonwealth Games on 30 September 1982 at QEII Stadium, named in honour of Queen Elizabeth II. He read the Queen's message which had been carried in a baton 15 000 kilometres from Buckingham Palace to Brisbane. Together with her entourage they had a walk down through the Mall in Queen Street Brisbane to meet the people and was handed an enormous amount of flowers and gifts by the locals. Queen Elizabeth II officially closed the Games on 9 October 1982 and she and the Duke were driven around the stadium several times while the Australian team formed a guard of honour running alongside the car. It was a very special moment for Queenslanders. 
Ad. Article continues below.
At the World Exposition (known as Expo 88) Queen Elizabeth II officially opened the event and commented she preferred the original name of "Queen's Land" rather than the Sunshine State.
Again she travelled back to Australia in October 2011 with Prince Philip and opened the Commonwealth Heads of Government Meeting in Perth. This was the first time the event had been held in Australia since Queen Elizabeth II opened the 2002 Commonwealth Heads of Government meeting at Coolum, Queensland. Queen Elizabeth II delighted crowds by taking a cruise on the Brisbane River from Brett's Wharf to South Bank and she strolled through the cultural forecourt at South Bank. This was a compassionate tour to visit flood and cyclone affected Queenslanders.
Now this little bit of history only includes her visits to Queensland and what an enormous contribution that has been to Queensland people. There is the wearing of suitable outfits, saying the correct things, knowing the right names, giving the speeches necessary. It is so easy to be recorded saying something out of place these days and it takes considerable learning to know how to behave in what circles, what to say and what not to say to the press. I know she has grown up with it all, but what I am looking at is the enormity of the job itself. We do get to see the more glamorous side that she experiences, rather than the day to day organisation and background. What a truly exceptional Monarch she has been for Queensland.
Did you go to see the Queen while she was visiting Queensland?