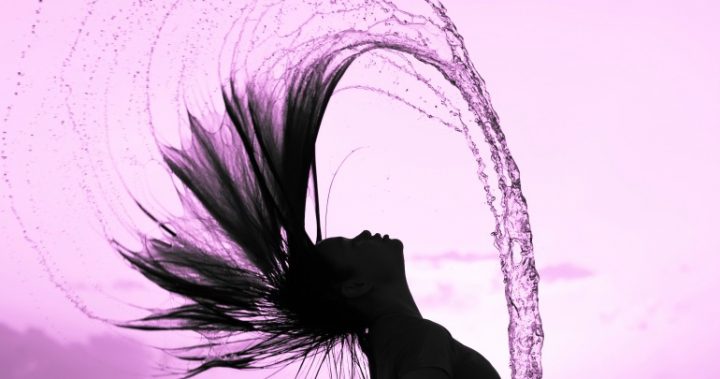 My statement about hair colour once was: "I won't go grey until Joan Collins does" and as far as I know she is still black-haired.
I have let myself down a little. My hair was black thick and curly, and then got thinner and paler by the time I reached 65. I went blonde. Life intervenes, circumstances change, and the dwindling bank balance rules too. I was needing the roots done every three or four weeks, so I had to bite the bullet and let the march of grey show more. On a pension just could not afford that outlay.
A friend told me about some rinses, which were plant based and fun, so I tried one pale lilac shade, and liked the result, but again it fades within a week and washes out. Since that first attempt have had some wild experiments… My silver locks have been every shade from lavender to violent violet.
I seem to cause some slight stares, but don't much care. I am an age when after a long life I have earned the right to be what I want and look as I want. I will be 78 in 2017.
I have had a shorter hair style, so it's easier to manage. Costs are now down to a trim every eight weeks and the tube of colour I buy. All less than $10 and I can make each tube last for three or four applications. Against the cost of nearly $100 each time before it is a saving.
Ad. Article continues below.
We adapt and cope with life in our own way, don't we? Some have to stretch the pension even further than I do, so you prioritise. You buy the things that make life worthwhile. Some might be buying cigarettes, or go to the cinema, but our little luxury is a very modest outlay for a meal with friends on Friday night.
I buy most of my clothes in good charity shops, and have an eagle eye for a bargain.
I almost went back to blonde and still have that as a 'do it yourself' option, but will see what summer does to my purple locks, for the moment I like the fact that I am not just pale and grey. The lack of colour can be draining especially after such a horrible winter here in Victoria.
Left to the natural colour I feel less than attractive. Yet Helen Mirren and Judy Dench look fabulous. I am aware of course that they have the benefit of make-up artistry and hairdressers' dancing attendance. I have to cope with cut price bargains at the chemists, which is not quite as glamorous.
What I wear with the colour also matters, the burnt orange jacket and other shades don't go well. Luckily I love pale lilacs, bright cerise and soft grey.
Ad. Article continues below.
I may even try another shade in the range, there is a turquoise… and that would go with all my white and turquoise summer things. Watch this space! Have not quite had the courage to try that yet.
If you decide to try this, do what I did first use a pale shade and just colour the front or a fringe at first. Leave it the shortest time; say five minutes then wash out. I have gradually built up to doing streaks and more of the front in the bolder purple, but recently I got a bit ambitious. I used the darkest purple and left it on for 20 minutes.
I was standing in sunshine in the kitchen, and my husband said, "Crikey your hair is florescent" So I may have to back off a little.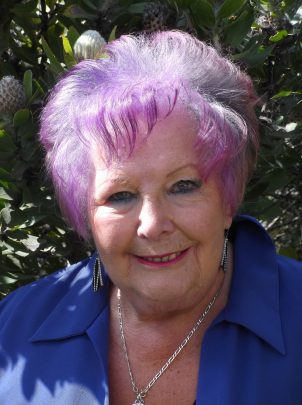 A way of toning it a little is to apply with conditioner mixed in with the colour.
Ad. Article continues below.
For now I just have to wait for the 'dayglow' effect to fade.
Time races as you get older, so in the time I have left I live the days rather recklessly, my advice is live large, grab some colour, and make the most of the days you have.
What advice do you live by? Have you ever coloured or cut your hair in a bold fashion?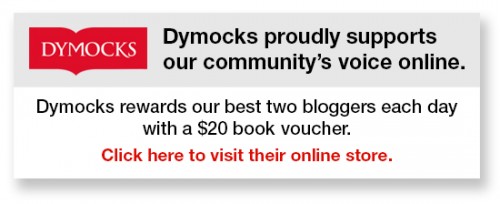 To write for Starts at 60 and potentially win a $20 voucher, send your articles to our Community Editor here.