People, people everywhere: One downside to travelling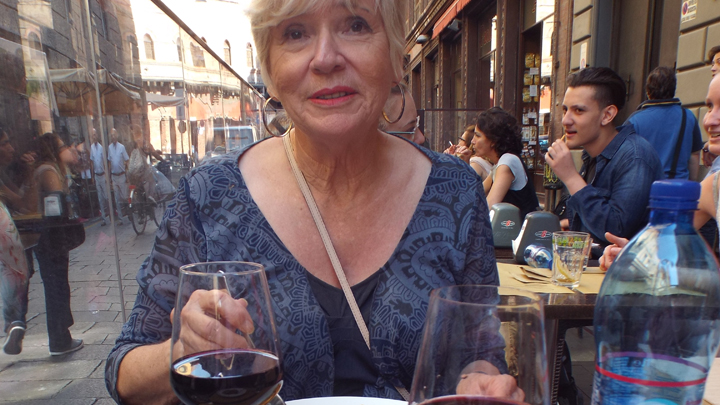 The negative side of visiting wonderful places is always that there are so many people who also want to see them and after a while you get a feeling you understand Garbo's desire, "I want to be alone," so we ducked into a little seaside village off the beaten track called Sestre Levant which proved to be an unexpected delight. It was by far the best budget accommodation we had experienced. We couldn't fault it and the food was delicious. The beach didn't compare with ours but my companion took a dip in the Mediterranean Sea. It felt like heaven after a crazy few days.
Portofino is a place much talked about and it was absolutely breathtaking but once again over run with people. On top of that, the roads were so narrow we had a few very near misses so decided to hot foot it to Genoa.
Genoa on a Sunday was quieter than usual which suited us. We were still able to look at some of the historic sites. Porta Soprana dated back to the 12th Century and had quaint little cobbled lanes threading behind its walls. There was a bric a brac market where everyone seemed to be having a great time making fun of each other's wares. We sat beside it and enjoyed a drink as some wandering musicians entertained us and then passed around the hat.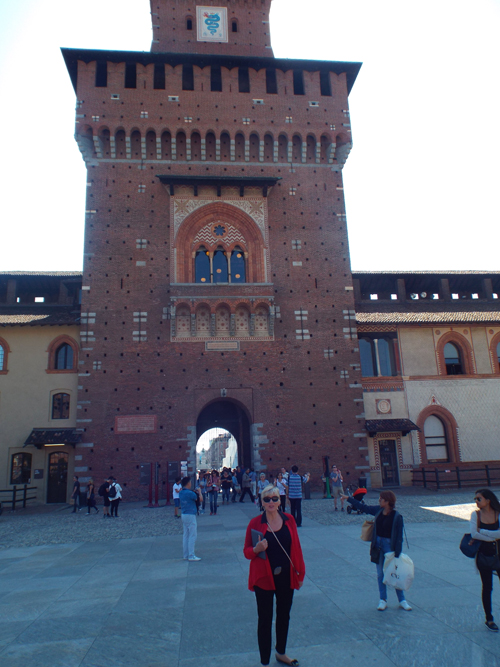 Once again we elected to escape the big city and booked into another quaint hotel – Hotel Italia in the town of Certosa Di Pavia. The rooms appeared to have a Spanish influence. Really high wooden ceilings and each had a staircase leading up to a mezzanine floor which housed a comfortable couch from which it was possible to view the stars through a little window in the ceiling. We were also pleasantly surprised to find another remnant of the Renaissance period in the form of a rather ornate monastery within walking distance. Perfect for a Sunday stroll on a balmy day. The weather was really kind most days.
Ad. Article continues below.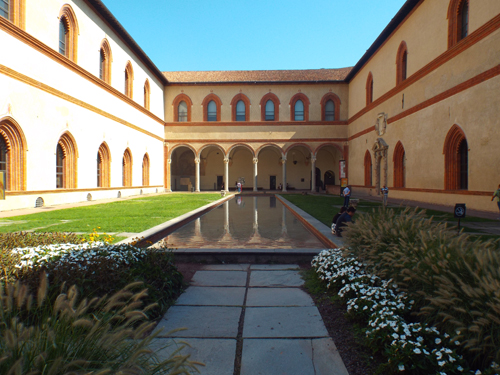 Although we elected to stay in places that were away from cities, it was still marvellous to experience them. Milan – where even the suited men on bicycles managed to look like film stars; Verona – where the fatal Romeo and Juliet saga took place and then onto Maranello – the birthplace and home of the magnificent Ferrari. As soon as we entered the town and saw the white horse glittering in the square, we knew we were there. It was actually a dear little town.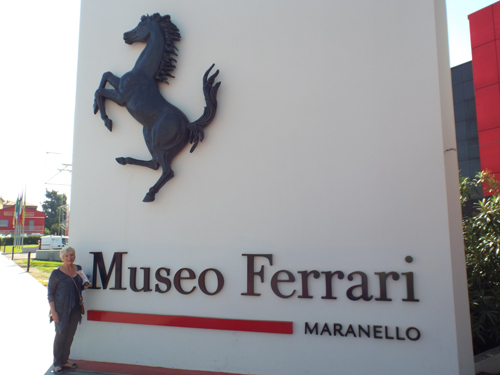 Next was Bologna where we just had to have the mandatory big bowl of Spaghetti bolognaise and a bottle of Lambrusco. In every place we visited there were so many moments in history which never ceased to amaze us and it was with some sadness that we climbed the steep steps in our last port of call, Perugia, knowing that it was time now to head back to Rome. We did find on our way back that in fact all roads do not lead to Rome and got lost amid some road works.
I realise how fortunate I was to have a companion who was not only good company but also an excellent driver. It is certainly a benefit to be able to hire a car and enjoy the freedom it gives you.
Ad. Article continues below.
Now it is back home and thankfully some work which will certainly help to pay some bills.
Recently there was an SAS article about having no regrets at the end of our day. A few years ago I thought my life was over, I had no idea of the joys that were ahead. Now I am gradually ticking off my bucket list and I'm glad I didn't leave this one too late.
Have you ever visited these areas? Where's your favourite place you've travelled?
To write for Starts at 60 (and potentially win a $20 voucher), send your articles to our Community Editor here.