Part 2: From photographer to a second career as a glass artist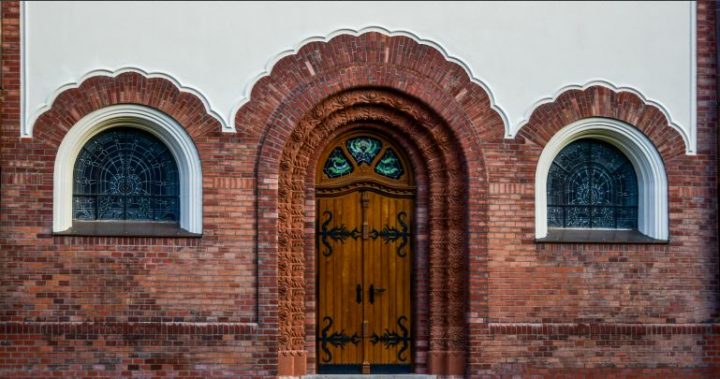 This continues Susan's story about her French town's mayor, Pierre Lequien. You can read Part 1 here.
Pierre gave up photography after he was asked to photograph the stained glass windows in a church in Nice.
"These windows, I was inspired by them!" Pierre says. "It was a little bit like looking at the illustrations in a comic book telling the life story of Don Bosco." 
He says the stained glass windows were so vivid, they changed according to the weather, different kinds of light shining through altered the colours. 
"I saw that joining different coloured glass together using lead offered a good medium of pictorial possibilities," Pierre says. "It wasn't far from my photography work that also used the rules of graphic composition light, contrast and colour. Stained glass windows are like a big slide of photos resembling Kodak's Ektachrome."
Ad. Article continues below.
By that time Pierre had also developed an interest in Middle Ages art and had a friend who was a creator and restorer of stained glass windows who had a workshop in Paris' Montmartre. These factors combined to influence his decision to make a career change -"especially as professional photographers were not so much in demand because of the invention of digital cameras".
"Following my apprenticeship in stained glass workshops and a short study of the market, I saw there were plenty of workers in the art down in the south of France but very few up north and not one currently around Boulogne," Pierre says. 
"For some time I had been hankering to return north but I was always obliged to stay because of my photography work in my studio in Monaco. Changing careers to working in stained glass enabled me to return to my homeland. 
"Besides, Monaco and the French Riviera are very pleasant if you're a millionaire but not so much for people like me: working people in modest set ups – it's like being sentenced to hard labour!"
With his qualification secured, Pierre returned to Boulogne and searched for a suitable property to buy in a country village. He wanted space "to breath, to work surrounded by sincere and honest people".  He bought a property in the village where I now live and set up in the vitrail business.
Ad. Article continues below.
To supplement his income Pierre turned an adjoining small barn into a gîte (self-catering holiday home), so his work as valet de chamber served in good stead for Pierre proudly told me he does all the gîte cleaning himself.
He had been living in the village for a few years when it was suggested that he establish an opposition party to the village's existing group of councillors as they had become complacent.
The majority of Pierre's group won but an independent, a farmer, had the most votes and thus was entitled to become the mayor.
However, when the farmer said he was too busy for the job, which requires a lot of paperwork, Pierre – who'd already proved his ability at form-filling by helping poor people in the village apply for welfare contributions – was nominated by the elected councillors to be the mayor. 
Since that day, Pierre has secured grants for the improvement of the village and has proved his worth as mayor.
Did you change careers throughout your working life? What did you do? Share you stories with us.