Part 1: Becoming a photographer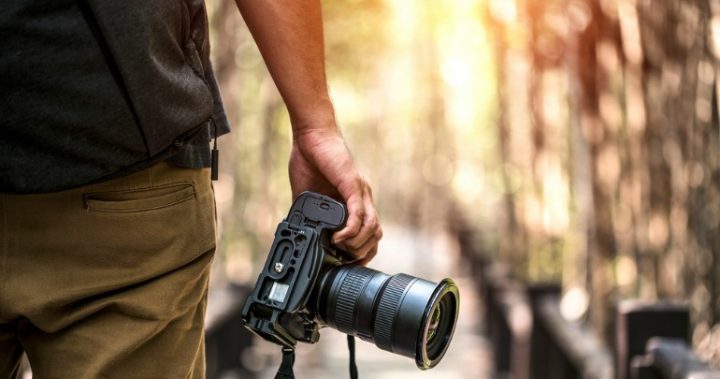 My village mayor, Pierre Lequien, had once been a photographer and I asked him what made him choose the profession. He said he became interested in photography upon meeting a friend of his father's who took black and white photographs and developed them himself.
"This was when I was 13 years old, I was doing a lot of drawing then as I was often at home through illness and photography became an added part of my art leanings," Pierre went on to say. "I set up a studio in the attic of my parents' home in Boulogne and developed photographs I'd taken and I enlarged them with a homemade apparatus —
manufactured ones were very expensive."
After doing his military service, Pierre was unable to find work. It was 1970 and the time of 'beatniks' promoting peace and love, so he went off travelling for three months.
"At Kaboul in Afghanistan, I met a Frenchman who offered me a job in Monaco as a photography teacher in a French-American school, but then after five years the school changed location to Amsterdam," Pierre says. "I stayed on in Monaco and did lots of little jobs, for example: carpark attendant, luxury hotel room valet [considered, chambermaid work], and in Italy a technician for a 'pirate' TV station… Then I set up a photography studio-workshop."
In the beginning Pierre only did photographic reporting but, he gradually bought equipment and was able to do more technical work.
Ad. Article continues below.
Pierre says he photographed antique objects for the auctioneer catalogues of Christie, and photographed tourist spots for the district council of Cap d'Ail, as well as photographing Asepta foot care products — there was a lot of variety in his work. 
"All my work was for Monaco businesses and I was commissioned to take photographs at parties, conferences, construction sites and to do publicity photo shoots, either in my studio or at the factories," he says.
"I took photographs of goods for catalogue sales, mostly of jewellery and cosmetics, but also of interior design sets for home decoration. I did a few videos and worked for a newspaper featuring local people. Sometimes I was asked to do wedding photographs for private customers."
Pierre continues, "Then a colleague who worked for the palace of Monaco asked me to take his place because he wasn't well. He was getting old and wanted to give up such demanding work. I went there and my meeting with the royal family was very positive, especially with Albert. I worked two days a month at the palace and did a lot of work for Albert, he had confidence in my discretion to ask me to take photos at private parties that were held at the palace, for example: a party when Sting was a guest."
Sometimes during his palace visits or at public events he was photographing, Pierre would meet up with Prince Rainier and his daughters Caroline and Stephanie but he only photographed them if part of Albert's state functions. The princesses preferred to be photographed by Parisian photographers who would pay for the privilege of coming to the palace to photograph them. 
Ad. Article continues below.
Pierre says his most cherished memory during his time in Monaco was of his friendship and collaboration with Jacque-Henri Lartigue, a well-known photographer and painter who, above all, Pierre added, "was very talented".   Lartigue was known for his photographs of automobile races, planes and Parisian fashion female models.
"I met and photographed and listened to the great jazzmen when they performed at Antibes and Nice — Miles Davis, Dizzy, Ella, Stan Getz, Pettruciani, Mingus…," Pierre says.
"Back in the 1980s I was a member of a group of picture-painter artists. We became known throughout all of France and made a modest contribution to art history when Monaco asked us, in 2013, to do a retrospective exhibition in their national museum, we've published a book about it."
 
However commissions for photography work gradually dwindled because of the invention of digital cameras, which enabled businesses to take their own publicity shots. Pierre says the same applied when cameras were added as a feature of today's mobile phones.
Following the policy "if you can't beat 'em, join 'em", Pierre, now our mayor, uses his mobile phone to take photos at our village social events.
Do you know someone with a fascinating past? Did your career evolve over the years? Share your story with us.
Part 2 of Pierre Lequien's story continues on Sunday, October 8.