Op shops and garage sales: The fast track to bargains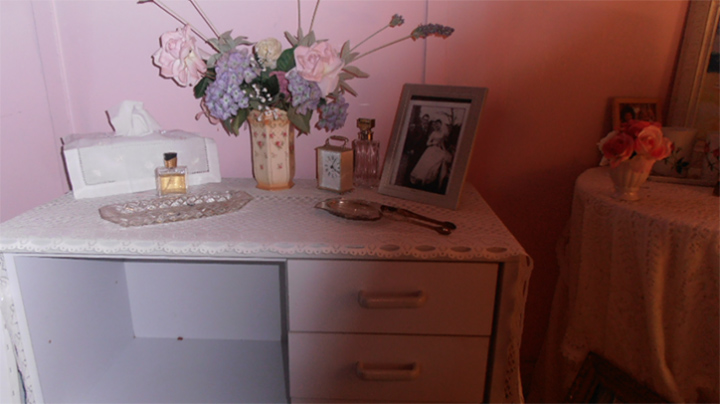 I love going to auctions and garage sales, it is probably a cross over from my 'op shop' madness.
Experiences I have had in the past are worth passing on. One thing I learned fast, never go to an auction after an 'indulgent' lunch. I once went on my way home, then found I had bid for three plaited whips and a pogo stick. That was disturbing enough. Even worse though was the dealer with a gleam in his eye, he obviously imagined my purchases might be a hint at my leisure activities. I managed to escape and luckily I sold the articles very well making a small profit, to the man who sold ladies underwear at another market.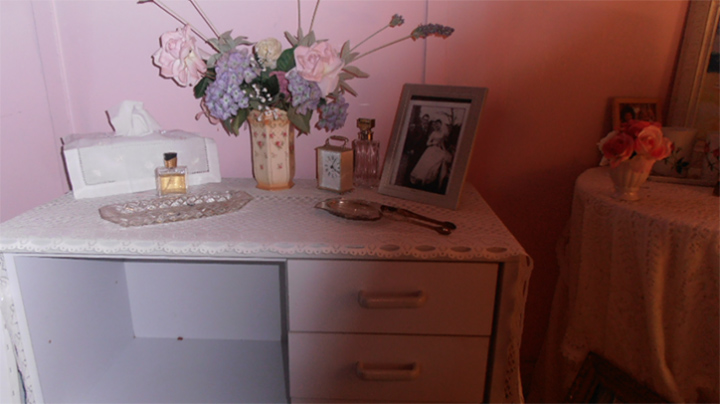 This photo is of the $5 special, the 3 drawer cabinet, and previous treasures, a cut glass dish and a silver sugar tong set.
Ad. Article continues below.
Mostly though I just love the hunt! I once bought a box of plastic beads and jumbled brooches. In amongst it I found a silver chain, with a hallmark on every link. Another two-dollar bargain box I bid for at Paddies market had silver spoons and serviette ring, which I sold on ebay, so look carefully as treasure can be hidden.
Mostly I frustrate my husband though. His first reaction is "what the heck have you bought now?" His second reaction is "we are never going to get that in the car!" My treasure hunts are often at garage sales where I look for frames for my paintings, strange clothing, or items to go in the garden. I usually find something. I just have to get past my husband and his third degree. But to be fair he also finds treasures, he is getting better and better, and has astounded me lately finding some very useful items. It must have rubbed off!
For garage sales I keep an open mind. Garden items have been a great pleasure. When people move they often sell off plants and pots that would cost a lot elsewhere. Chairs too for the verandah, since they don't have to be pristine as you can buy covers or cushions for them.
In England, it was "Jumble or Rummage Sales" usually in a large hall, with tables of clothes piled high, and bric a brac. My ploy was to arrive early and be in the front of the queue, money at the ready and a handful of plastic bags for the booty. I used to buy lovely old shawls, crazy footwear and sweeping scarves for a fraction of the cost. Collectable vases went for a few pennies, ah those were the days! I have a Wedgewood coffee pot, slightly cracked I got for 10 pence. Old ladies were the danger though, they would very determinedly knock you out of the way with a swift elbow, and grab the very same sweater you had your eye on.
Ad. Article continues below.
Bargains in China are rare, as everyone knows the value. But sometimes you will find someone selling it to 'make room' and they might have some heirlooms.
A week ago we went to an auction where I bid for a one legged dresser thing with three drawers, and got it for 5 dollars. It was part of a built in office apparently and it was only when we went to get in the car we got stuck. Not only was it heavy, it would not fit! So as we live not far away, I asked my husband to get the trolley from our garage and I would then walk it home on the trolley. It was a strange sight; I had my black boots, a camisole top, and leggings on, so I looked like some misfit from St. Kilda. I had to wheel the ungainly trolley all along a dirt road until we reached our road. It was a weird sight, as my husband slowly drove behind me to make sure it didn't fall off. He looked like a curb crawler. I could see the funny side of it, but nearly expired after pushing that all the way home. I am never cured though. Just this morning I went for a 'quick look' at a sale, and came back with two leather effect dining chairs for 10 dollars, a box of flower arranging items, three small vases with flowers in, six pillow cases, a bright blue wig, and a pretty glass jar. So think I spent my eight dollars extra very well.
It's in the blood, this bargain hunting. Even my daughter finds beautiful clothes in her charity shops in the UK, which sort of pleases me.
Do you love to bargain hunt too and what do you find are the best treasures for you?
Image: wonder_al