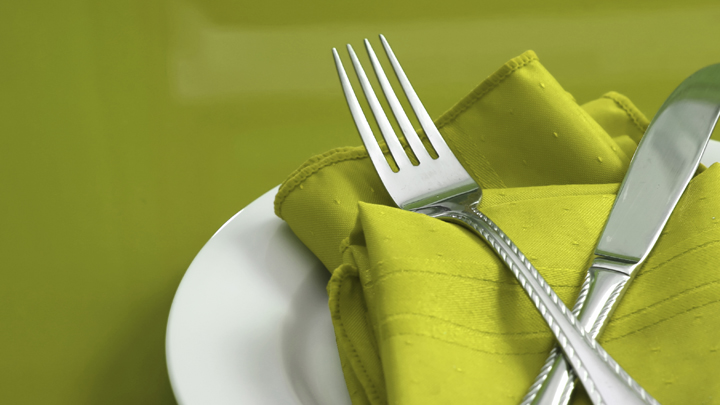 If I could have just one wish, it would be to have Mum and Dad join me for lunch.
The setting: a small round table for three by a river under a willow tree, with its long leafy strands swaying in the dappled sun, trailing in the river as it ambles lazily to the sea. Dad, always a mad keen fisherman, would have to have running water, of any kind, in this wish. Mum couldn't swim but loved the sea; she would find a warm rock pool and could spend ages looking at crabs or whatever the tide had left behind. Her greatest love was shells. After years of walking on various beaches all over South Australia, gathering shells while waiting for Dad to return with a bag of fish, she had a great collection.
I would then set the table, very carefully, as my two visitors are very special to me.
On a pale green table cloth, the table would be set with a Sturt's Desert Pea, hand painted, fine china dinner set – Mum's favourite flower. I would serve them both crayfish, all time favourite in our family, and the 'calla' stuff, for my Dad. Dad had always been a fisherman and, in our house, squid was fish bait, not something you eat. In the early 80s I moved to Adelaide to live and discovered calamari. Visiting one weekend I mentioned I had eaten calamari, at a seafood restaurant. Dad had never heard of this calla stuff and was quite incredulous, and of course, very interested. Making sure the squid in the freezer was fresh and cleaned (when was it not, even for bait) I made Dad calamari, he loved it, and every time I went to visit there was, you guessed it, lovely fresh bait in the fridge.
Ad. Article continues below.
Lunch would be followed by a spot of tea, with two of Dad's beloved cream puffs and a scone for Mum. The cream puffs could be from the bakery but the scones must be made by me. Mum's speciality was scones; during her life time she would have made thousands of them. Could I measure up? I would love to have the opportunity to try.
We would spend the afternoon reminiscing, talking and laughing, about friends and acquaintances, what where they doing, have they married, had children.
Then the talk would shift to family, my three siblings are doing fine, your grandchildren have families and children of their own, how time flies. The last grandchild you held, at four months old, just before you passed away Mum, is now nearly nineteen years of age. The nine of them are a credit to their parents as we have been, we hope, a credit to your memory. The fantastic upbringing we received from you both, the work ethic, and sense of right and wrong you instilled in the four of us, has been a true inspiration.
You have eight great grandchildren you have never met, believe me, they are all just the bee's knees, as are your grandchildren. I am just so proud of each and every one of them. As I am the eldest of your children and not married, or had children of my own, so I am so proud to claim them all. I have been so lucky that my sister and two brothers and their partners, have let me play grandma (Ninnee), and now their children are having their children; I am Great Ninnee (always knew I was great). Time spent with each and every one of them has been the great, treasured moments in my life.
Ad. Article continues below.
Dad, most of the grandchildren have followed in your shoes and are great fishers, boys and girls. Most have a boat of their own – a granddaughter has just bought a boat and has been out catching little sharks. Great grandchildren are also showing strong fishing interest; one in particular, often goes on a fishing weekend with his Dad, and so, the tradition lives on.
Mum, your painting and poetry has travelled on down the gene lineage, two grandchildren in particular have your drawing talents – they can all carry a tune like you and there are poets and aspiring writers all over. The daughter-in-law you gave painting lessons to many years ago is now, with a bit of extra time on her hands, belting out some very, very nice paintings, much to her delight. You just need to find your niche, I can still hear you say.
I wish, my afternoon luncheon and family catch up was real, but sadly wishes like this don't happen. Memories can take you back and make you smile. Then the reality of here and now kicks in to make you feel warm, needed and again, puts a smile on your face.
If you could invite 3 people to dinner, who would you choose? Would you invite your parents or other relatives? Or famous heroes of yours? Tell us below.