On being a temporary refugee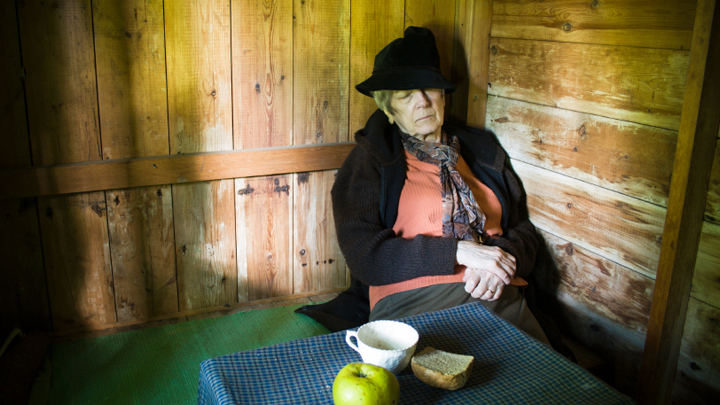 Bodies lay all around me – silent prone bodies on makeshift beds. Suddenly a green man flies through the air beside me and for a moment I am confused. Where am I? It takes a few minutes before it all falls into place. It is August 2015 and I am in Brussels. There has been a huge storm and we have been forced to land.
At 3.00 am, after a four hour wait in a long queue, we were told that all hotels were full but the Red Cross had set up stretchers in the meeting room at the Sheraton hotel across the road. It looked like a refugee camp but my aching body was grateful for somewhere to lay my head, even if it was just on my scrunched up coat.
It all seemed surreal when the green man appeared from nowhere. It took me a few seconds to focus and realise that a glass elevator was next to where I lay and inside was a workman encased in high-vis clothing, apparently beginning his shift.
I managed a few hours of sleep before rolling my stiff body off the stretcher, folding up my Red Cross blanket and clutching my few belongings as I made my way back to the airport to become part of yet another queue.
Several hours later I am happily greeted in Hamburg by lovely friends and the last difficult hours are forgotten. I have enjoyed 10 glorious days travelling through England. The weather has been particularly nice and I have had the opportunity to visit places that had previously not been on my itinerary. The previous few months before my trip had been quite stressful but even with this recent adventure, I feel refreshed and excited. The memory of those visual feasts remain forever and I am certainly not daunted by being a temporary refugee.
Ad. Article continues below.
Following a few days enjoying lots of reminiscing and laughter, my travelling companion will join me as we drive through Denmark and Norway to eventually visit my son who lives in Sweden. I wonder what adventures await? 
Well that's it for now. The next part is largely unplanned but I will keep you posted.
Share your thoughts below.