Older people on the working "Scrap heap"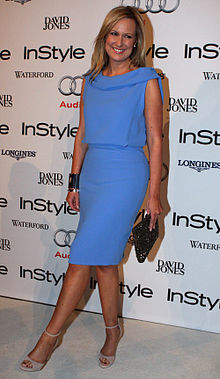 Why do so many get deemed useless at 45, 50, 55 or 60?  And do women suffer more than men?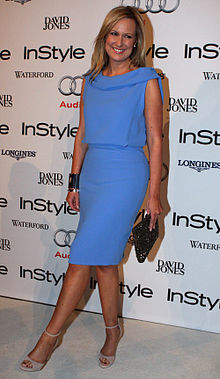 The recent demotion of Melissa Doyle on Sunrise is being put down as ageism by some in the media.  Doyle, 43 years old was apparently "wearing thin" in some markets and bosses decided it was time for a younger sexier partner for Kochie, the finance expert.  Kochie, on the other hand is 57 years old and looks indestructible in the media – or is he just one survey away from the evening newsdesk too?  Sunrise ratings slipped hard this week, without Doyle.   Was it ageism, sexist ageism, or just reality?  Who knows.  It is not like we haven't seen it before.   Could they not have paired Mel with a younger, more handsome male presenter to bring the youth into the breakfast TV family and shifted the older Kochie? In media, research is the way many decisions are made.  Test groups are given surveys, and decisions are made after observation of results, often observing trends over a period of time.  They need ratings, and ratings drive almost every decision that bosses make.  We all know this…
Ad. Article continues below.
But what about in real life where decisions are made on how productive a person is and how much they can bring to a role.  And they are made on what a person believes, through the social norms they have grown up with.  Why is it we think 50 or 60 is older enough to be too old? Why is it that some people seem to hit the scrap heap when they are 50 year of age and others can go on forever?  Is it that bosses believe that some are not going to keep up with technology trends driving productivity in business?  Is it because older people usually have a more defined opinion, and perhaps a stronger self-confidence after years of learning who they are?  Or is it because some younger bosses fear being trumped by more experienced seniors?      Or perhaps you have another opinion?
My mum has a Masters Degree in Marketing, a post graduate education, 35 years of experience in everything from bookkeeping, childrearing, community and fundraising; to real estate, shopping centre management and management of a family business and yet she is working in insurance sales and manning a cab rank on weekends to make ends meet.  At 63, she's looked for a satisfying job for over 5 years, and whilst she doesn't complain (well, not too much), she isn't satisfied.  She has applied to hundreds or even thousands of employers and recruiters who are blind to the issue… perhaps deliberately.
Ad. Article continues below.
A friend's mother works three different jobs at 61, trying to stay challenged as she pledges she'll "never retire properly".  She teaches at TAFE part time, works in a shop casually and does a small business's bookkeeping too.  Hers is a life where she is scared to lock into any one thing in case it is taken away from her.  And whilst each job is a fairly light commitment, the commitment it takes to herself to work these crazy hours and juggle three roles is honourable.  She knows what she has to do to secure an income at her age, to afford her travel and lifestyle dreams and she is committed to it.
Another friend's mother thanks her lucky stars she has a government job with a 17% superannuation contribution.  "It doesn't pay very well," she says, "But I am confident they wont sack me because I am over 55.  Now I'm here, I can stay forever!".
My friend's father on the other hand has worked until he chose to retire last year, comfortable and well appreciated in his corporate role, and then returned post-retirement to the business in a consulting role with flexible hours.
Some companies and institutions recognise the value that age and experience bring to them, and are keen to leverage the deep knowledge, decision making and risk management capability that might be much less available in younger generations.  Others just write it off and think that youth brings technology knowledge and everything else is unimportant.  They throw smart, capable people on the scrap heap?  For what?  A younger, dumber person who grew up with an iphone in their hand and potentially is looking for a little too much "work-life-balance"?.
Ad. Article continues below.
Ageism is a terrifying reality for many here, but too often it is brushed under the carpet as something that isn't real.  According to my mum, employers and recruiters simply ignore candidates that are over a certain age, writing them off as "over-experienced".  She would leave her date and photo off her CV and it would still happen.   It is tragic, and very disappointing.  In a recent article, Age Discrimination Minister, Hon Susan Ryan admitted the unfairness and irrationality of age discrimination is clear and widely recognised.
It is the reason she has been placed in this role, to review the policy settings that sit behind our approach as a country to positive aging.
Ad. Article continues below.
It appears the Hon Ms Ryan believes that the entire workforce should be allowed to work until they are much older and be offered the opportunities and legislative support to do so.
"How wrong is it that the age pension, which was introduced in 1909 for people  aged 65 and over – has virtually the same age rules as it did 100 years ago when only 4 percent of the population lived long enough to claim it,"  she says in an article on The Drum.
"If we leave work in our 50s or 60s we could face another 30 to 40 years of living.  How will we support ourselves?   What will we do to give our lives purpose?" she asks.
But this brings forth another, even bigger issue.  If we want to have 70, 75+ year olds in the workforce the biggest challenge we might have is in fact in changing the stereotypes of older people… the way we see them, the way we treat them and the way we choose for them to be represented.  Is 65 really old in this day and age, or it is just more experienced? You dont have to slow down at 60, 65, 70 or even 75.  But what will help employers and frankly everyone in our society that is younger to see this and value the experience on offer?  
Ad. Article continues below.
I want to know today, what age you plan to work up to, and why… and whether you've had trouble finding fulfilling work over 50?