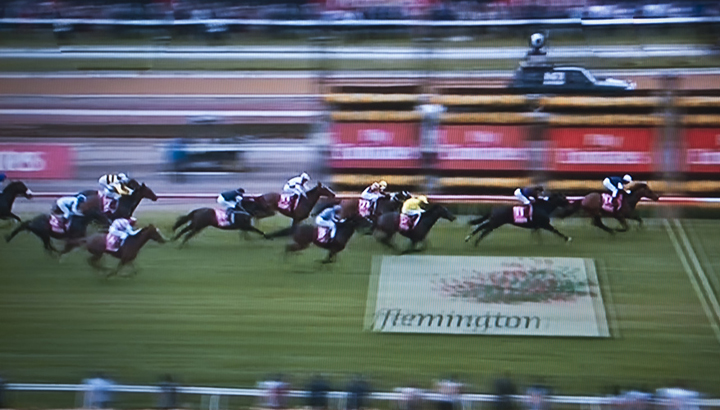 The time is nearly here, the Melbourne Cup silly season. Not that I am against it, as I have even taken part myself. I have slugged champagne at 8am and tried to walk for seven hours in high heels on a boggy paddock. A word of advice – don't do this, it takes days to recover!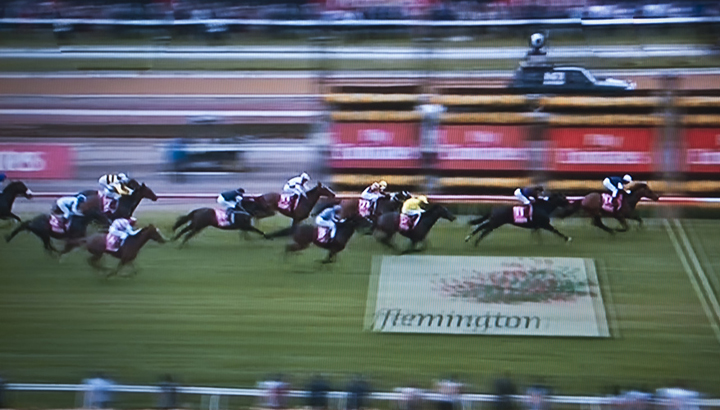 The very first time we arrived in Australia, my crazy but loveable son decided we should be given the ultimate experience. Only three days after getting off the plane, still jet lagged and sleep deprived, he arranged to pick us up at dawn. We had packed the night before and it seemed champagne and chicken was the normal fare.
Ad. Article continues below.
I had no idea what would happen, so the events rolled over me like being hit by a train. We fought our way to a spot in the car park, which seemed mad but this was where they set up camp. We spread out the tables and chairs, put the BBQ chicken, nibbles and olives on the rickety table, and then someone opened the first bottle of champagne. I was cold as it was still early, but I swigged a glass of bubbles. I had never been drinking at this hour before.
Looking round I could hardly believe some of the outfits, my eyes were out on stalks. One girl looked like a shiny bug with her green dress so tight it must have been sprayed on, and men in board shorts were all the rage then as this was 1987. Someone had brought a portable spa, which they were filling up and leaping in. Some of the table set-ups that had candles and silver looked pretty impressive. They had hunks of salmon, caviar and oysters, which made our limp lettuce and mangled chicken look pretty poor.
Everyone was friendly though, and we wandered from table to table (well our sons did!) making new friends, having a joke, taking photos, and sharing food. It was fun, but went on for a couple of hours.
I began to wonder if the horses were actually running today, as the beautiful creatures were not visible from my vantage point. What did all this partying have to do with races? Would we ever put a bet on?
Then at last we got through to where the action was. There were 90,000 other people trying to buy drinks or food, and put bets on at the same time. I stood in the queue at the bookies for so long and was jammed so close against everyone, that I thought I might have to marry the man in front.
Ad. Article continues below.
For those of you who might one day decide to attend, try and get some practice first. Walk up and down your lawn with high heels, wearing a large hat, carrying a book and a glass of wine. Try to keep your hat on without having to grab at it and lose the drink and the book. Takes some skill doesn't it?
It really is a mix of the sublime and the ridiculous. I still remember the first time I saw English tourists wearing VB boxes as hats, gladiators in short leather skirts, and women in all manner of mini, maxi and 'barely there' dresses. It hasn't changed a lot and there will still be the 'fashion challenged' and the 'almost royalty' amongst the crowd. The hats will be immense, stupid or bizarre. That is what makes it a carnival not a serious event. Yet a lot of money changes hands, a few hangovers will be suffered, and the thing you go to see, those beautiful horses, will still be the real stars. I am glad I went a few times, but now just the thought of it makes me wince in pain as I remember those sore feet. From now on, I shall watch it on TV with a cup of tea and my feet up.
Has anyone else had a similar experience at Melbourne Cup?
Image: SilverStack