Your favourite Aussie TV personalities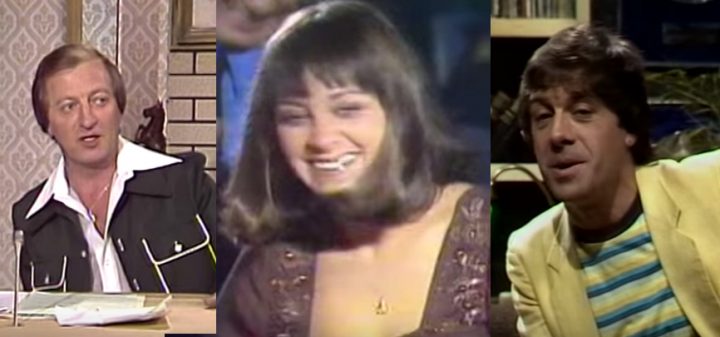 These personalities behind some of Australia's greatest television shows have entertained you for years.   They have created moments that are impossible to forget, and even if it all went wrong, they would meet it with a laugh.   Sometimes off camera they battled their demons, but they always made sure that you were entertained.   Here are some of the greatest personalities in Australian history. Did you favourite personality to make the list?   Who's missing?   Let us know in the comments below.
Molly Meldrum
The man with the hat would bring us the biggest, the best, and the freshest in Australian and international music. He would do almost anything to get the story, including stay up over 24 hours, but he gave it all to his audience each week on Countdown.
Denise Drysdale
It's hard to think of Denise without also thinking of the great Ernie Sigley. They were magic together on screen and created a number of great TV moments. Denise, also known as "Ding Dong", is still going strong appearing regularly on Ten's Studio 10.
Ad. Article continues below.
Graham Kennedy
The King of Television hosted a number of different shows throughout his career but will best be remembered for In Melbourne Tonight and Blankety Blanks.
Jeanne Little
One of Australia's most colourful personalities, Jeanne was not afriad to speak her mind. It didn't matter if she was a guest, a host, or in a TV commercial, Darrrrrllling, she would always entertain.
Don Lane
The "Lanky Yankee" was welcomed into your home with his award-winning program, The Don Lane Show. His comedy sketches and interactions with Bert Newton are still legendary today.
Ad. Article continues below.
Maggie Tabberer
Fashion Icon and TV hose, Maggie is still shaping the style of women everywhere and she would live by example in his show Maggie and in the various TV commericials she would star in.

Daryl Sommers
Singing or fighting with "that ostrich" on Hey! Hey! It's Saturday, Daryl brought laughs and joy to households around the nation.
Who is your favourite personality on this list? Who didn't make the list?