Where are our favourite stars now?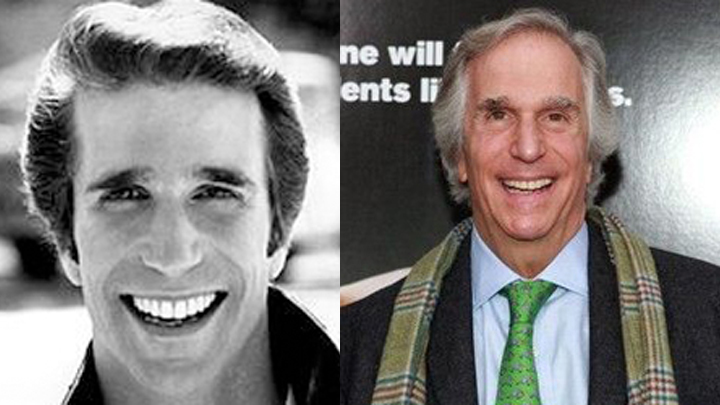 When we were growing up, we had so many people to look up to. We adored those celebrities we saw on our TV screens.
But years on, you may be surprised to find out what those celebs we loved are doing now.
Tell us, who did you love? What are your memories?
David Cassidy – The Partridge Family
Ad. Article continues below.
Since his success as Keith Partridge in The Partridge family, David Cassidy has been in the spotlight a fair bit.
In 2011, Cassidy recorded a public service announcement for Alzheimer's research and prevention as his mother has the disease.
Cassidy was featured on the January/February 2013 cover of Making Music Magazine to discuss his life and career.
Ad. Article continues below.
Shaun Cassidy – Hardy Boys
From the late 1990s, Shaun Cassidy created, wrote, and produced numerous shows, and in 2014 he wrote and executive produced television series Hysteria.
Ad. Article continues below.
Benita Collings – Play School
Since Benita left Play School in 1999 after 30 years of presenting, she has laid low, though has had a number of appearances on TV and radio. Most recently she notably had a speaking role in Sleeping Beauty and starred as Nicholas Cage's mother in the 2009 film The Knowing.
Delvene Delaney
Ad. Article continues below.
Delvene has been quite quiet since she was a recurring cast member on The Paul Hogan Show, however she has been married to co-star John Cornell since the 1970s. They have two children, Allira and Liana Cornell.
Henry Winkler – Happy Days
Ad. Article continues below.
Henry Winkler did not drop off the radar at all after his success as popular character The Fonz. He has since starred in dozens of movies, and has been starring in the show Childrens Hospital since 2010.
Donny Osmond – The Osmonds, Donny and Marie
Donny has continued to pursue a career as a singer, and currently has a residency in Las Vegas with his sister Marie. He is set to undergo vocal cord surgery in the next few days.
Ad. Article continues below.
John Travolta – Grease, Saturday Night Fever
Now this is one that needs no introduction. John Travolta has been rocking it ever since he got his claim to fame in the 70s and is classified as Hollywood royalty. Travolta has no less than six films of TV shows in progress according to his IMDB page, included In a Valley of Violence, Life on the Line, American Crime Story and Gummy Bear the Movie.
Ad. Article continues below.
Bobby Sherman – Shindig, Here Come the Brides bu
Bobby was a much loved actor in the 70s but has had a second career as a policy officer with the Los Angeles Police Department. For over a decade he has served as a medical training officer at the Los Angeles Police Academy, instructing thousands of police officers in first aid and CPR.
Sherman also founded the Brigitte & Bobby Sherman Children's Foundation which provides students in Ghana with a high quality education and a music program.