When Fox on the Run made its way into your record collection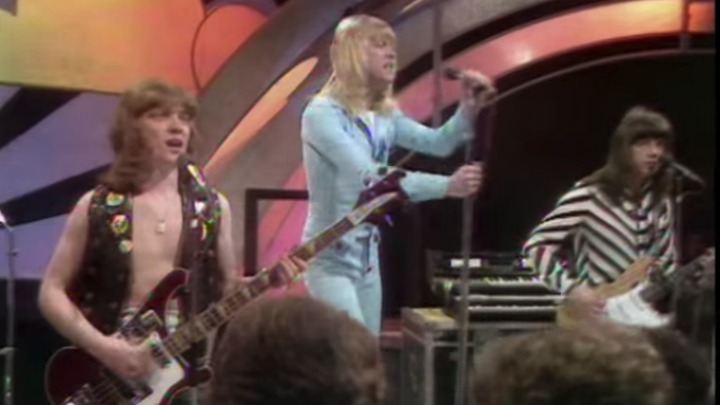 If you can sing along from the lyrics "I don't want to know your name
'Cause you don't look the same
The way you did before"
Then chances are you were rocking out to the glam rock tune Fox on the Run in the '70s.
Right up there with ABBA's Mamma Mia in 1975, Sweet's hot single topped charts across the globe.
It was the 14th single for the British band, most memorable for their glam rock style and hits such as Ballroom Blitz.
No doubt you sung along to Fox on the Run at the top of your lungs, but did you ever figure out what the lyrics meant?
Ad. Article continues below.
Fox was slang at the time for an attractive woman, with the song written about groupies.
The band performed Fox on the Run on Top of the Pops on December 23, in all their glam rock prowess.
Remember this memorable performance?
The song spent six weeks as Number One on the Australian charts, before it was bumped out of the top spot by another hit you might remember – Captain and Tennille's Love Will Keep Us Together.
Ad. Article continues below.
Decades after it was released, Fox on the Run continues to get airplay.
It featured in several films in the '90s and '00s, including Dazed and Confused and When in Rome.
Was Fox on the Run in your record collection?