Welcome to the Hotel California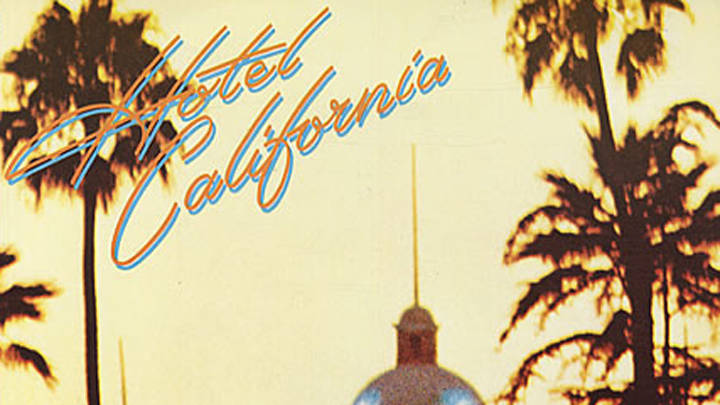 Possibly one of the most iconic songs on the late 1970s, 'Hotel California' hit the top of the charts today in 1977.
Sung by rock group the Eagles, 'Hotel California' was released off the album of the same name.
Despite being an "interpretation of the high life in Los Angeles", the tune had international appeal and topped the Billboard Hot 100 singles chart in May 1977, before peaking at number 10 on the Easy Listening chart.
A mere three months after its first release, the single was certified Gold by the Recording Industry Association of America…which means one million singles were sold!
The Eagles later won the Grammy Award for Record of the Year, cementing them as one of the most influential rock groups of the time.
Ad. Article continues below.
It's no surprise, then that 'Hotel California' is listed on Rolling Stone's "The 500 Greatest Songs of All Time".
The group recently toured Australia, and fans will know this tune is an absolute staple at their concerts.
'Hotel California' is known for it's winding lyrics and cool sound, but its lyrical "errors" didn't go unnoticed by critics – in 2009, music critic John Soeder asked Don Henley about the lyrics "So I called up the captain / 'Please bring me my wine' / He said, 'We haven't had that spirit here since 1969". He said that wine is not a spirit and asked if Don Henley if he regretted it the slip-up.
Henley responded, "You're not the first to bring this to my attention—and you're not the first to completely misinterpret the lyric and miss the metaphor. Believe me, I've consumed enough alcoholic beverages in my time to know how they are made…It's a sociopolitical statement. My only regret would be having to explain it in detail to you".
Ad. Article continues below.
Listen to 'Hotel California' by The Eagles below and tell us, what are your memories of this song?