This Day Today: Rumble in the Jungle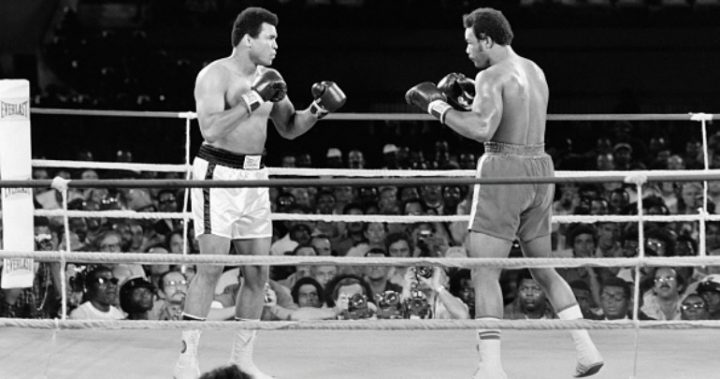 Can you believe it has been over 40 years since the infamous "Rumble in the Jungle" fight between heavyweight boxers Muhammad Ali and George Foreman? 43 years to be exact.
Ad. Article continues below.
The fight was one of the television events of the decade, with a barrage of media attention surrounding Ali and Foreman at the time. Foreman had already obliterated opponents Joe Frazier and Ken Norton, both of whom had beaten Ali previously. His imposing figure and raw strength seemed hard to beat until Ali's strength of brain-power and speedy punches came into play.
Ali employed a strategy to tire out Foreman by letting him punch his body against the boxing ring ropes, without letting him land punches on his face. This tired out Foreman enough for Ali to gain the upper hand.
The fight played out as a biblical David and Goliath battle with Ali landing the knockout punch at 4.23am on the morning of October 30th, 1974.
After the fight, Ali was cemented in history as the king of boxing. He would go on to provide the world with amazing boxing displays full of the speed and prowess he is now known for.
Where were you when you watched the "Rumble in the Jungle"? What did you feel when you saw that infamous knockout punch?