This could be the end of AC/DC as we know them...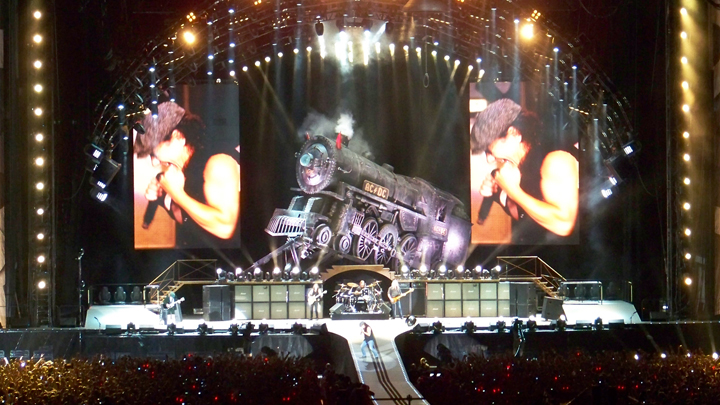 AC/DC has been one of the most iconic bands in the history of Australian music. But sadly, some news that surfaced this week suggests right now could be the end of the legendary band as we know it.
A writer from Sydney, who is currently working on the AC/DC biography, told a US radio station that he isn't expecting guitarist Malcolm Young to return to the band.
Malcolm has been struck with severe illness this year and sadly, it doesn't look like a recovery is near. The 61 year-old rocker has spent much of 2014 in hospital receiving treatment for the issue that is still unknown to the public.
In keeping the Young legacy alive, Malcolm's nephew, Stevie, has stepped up to the role and has allowed the band to continue recording throughout the year. Rumors are that Stevie will become a permanent member of the band and will allow them to continue touring and performing next year.
As we sadly say goodbye to Malcolm, our erratic and dangerously skilful guitarist, let's spend tonight reminiscing on the traditional AC/DC and the times they have shared with Australia and the rest of the world so far…
Ad. Article continues below.
Share your favourite AC/DC memories with us in the comments below… 
Ad. Article continues below.
Ad. Article continues below.