This cheeky song was a hit today in 1972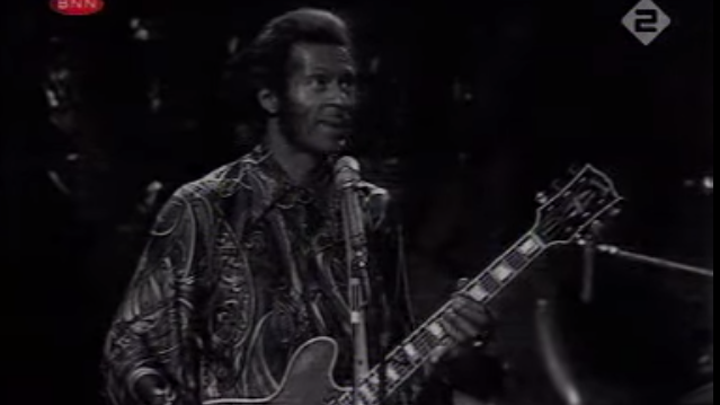 Today in 1972, this silly song soared to the top of the charts as a surprise number one for this iconic rock 'n' roll singer – it was otherwise panned by critics but loved by fun-loving music fans.
Originally a cover of a 1952 song, this artist re-recorded it 20 years later, making it his only number one on the US pop charts.
The cheeky lyrics are a double entendre for male privates and in the live version, the singer asks the women and men in the audience to sing the main lyrics out loud.
Many radio stations refused to play this fun song for fear of little boys singing the song to their classmates!
Do you remember this song?
Ad. Article continues below.
Listen to Chuck Berry's "My Ding-A-Ling" below: