This 1969 Beatles hit marked the end of an era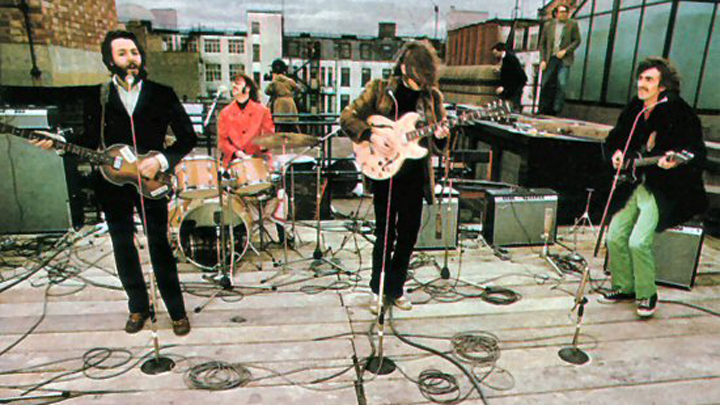 Recorded by The Beatles in 1969, "Get Back" is the only song the band ever produced that credits another artist – Billy Preston. Famous for their Lennon-McCartney song credits, the group released the closing track off their final album, Let It Be.
This holds a special meaning for Beatles' fans who mourned the loss of the greatest band of all time, who chose to part ways in 1970.
Today in 1969, however, this track was a number one smash and soared up the charts in the UK, the US, Ireland, Canada, New Zealand, Australia, France, West Germany and Mexico.
The song started as an offhand riff and developed into an iconic track that signalled the end of an era.
In 1980, John Lennon stated that "there's some underlying thing about Yoko in there", saying that McCartney looked at Yoko Ono in the studio every time he sang "Get back to where you once belonged", perhaps hinting at one of the reasons the band split up.
Ad. Article continues below.
The iconic rooftop performance (which was to be the group's last) on the roof of Apple Studios was the first time "Get Back" was performed live, and was played three times – with the third rendition famously being interrupted by police. They were told to stop playing but continued and Paul McCartney ad-libbed these lines: "You've been playing on the roofs again, and that's no good, and you know your Mummy doesn't like that … she gets angry … she's gonna have you arrested! Get back!"
It was also the song McCartney chose to sing in 2010 when he featured on Saturday Night Live.
Listen to 'Get Back' by The Beatles and Billy Preston below and tell us, what are your memories of this song?