Then I go and spoil it all...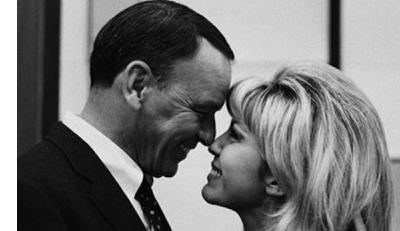 Frank Sinatra and his daughter, Nancy Sinatra, released a version of this song that hit number one on the Billboard Top 100 today in 1967. Although "Somethin' Stupid" was written and released previously by C. Carson Parks and his wife, the version by the Sinatras was far more successful, spending four weeks at the top spot.
Ad. Article continues below.
There was some minor controversy about whether a love song should be sung by a father and daughter as some of the producers believed that the song should come from a real husband and wife team. However Frank and Nancy's voices were so well matched and completed this particular composition.
Somethin' Stupid was re-recorded in 2001 by Robbie William's and actress Nicole Kidman. The song spent a few weeks on the top of the UK, New Zealand and Australian charts.
Which rendition of Something stupid do you like best? Nicole Kidman and Robbie Williams or Parks or Sinatra?