The tragic tale of Natalie Wood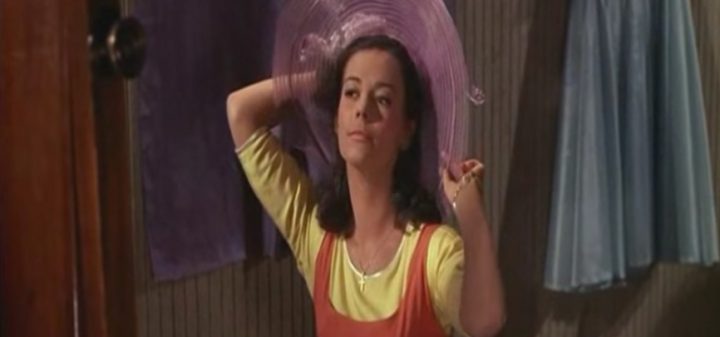 Natalie Wood was one of Hollywood's brightest stars when her life was tragically, and mysteriously, cut short in 1981.
Wood started acting in film and television at a very young age. At the age of five, Wood got a small part in the film Happy Land, which garnered a lot of attention from Hollywood. The daughter of Russian immigrants who dreamed of show business this must have been a dream come true.
Her next role was opposite the great Orson Welles in the 1946 film Tomorrow Is Forever. Welles was very impressed with the young Woods saying in an interview she was "so good; she was terrifying". The film that made her one of the most well-known child stars was the 1947 Christmas classic Miracle on 34th Street.
As a child, Wood became the go to actress to play the daughter. She played the daughter of some of the best in Hollywood including, James Stewart and Bette Davis.
At 16, Wood landed one of her most iconic roles opposite James Dean in Rebel Without a Cause. The role also got her the first Academy Award nomination.
Ad. Article continues below.
She also received a nomination for her role opposite Warren Beatty in Splendor in the Grass.
After working non-stop in some good movies, and a few terrible ones, Wood reluctantly took the role of Maria in the musical West Side Story. She was initially against taking the role because she had done a character like it with Rebel Without a Cause and she couldn't sing. Marni Nixon ended up singing the songs for her, but it was her acting that made the role iconic.
Wood would once again get an Oscar nomination for the film Love with the Proper Stranger at the age of 25 making her the youngest actress to receive three nominations. A record she held for 50 years until actress Jennifer Lawrence got three at the by the age of 24.
One of the most enduring things about Wood was her love affair with actor Robert Wagner. The pair started dating when she was 18 and married a year later. While they would divorce a few years later, they got back together and married for the second time in 1972. They could fight like "cats and dogs" they had a great love for each other.
Tragedy struck in 1981 when Wood was on a short break while filming the sci-fi film Brainstorm with Christopher Walken. While Wood, Wagner, and Walken were on a yacht she went missing.
She was later found dead in the water from an apparent drowning. What happened that night has never been made clear as all parties were intoxicated and Wood did have painkillers in her system as well. Some say an accident or something more sinister, but it will always be tragic speculation over her end that threatens to overshadow her life.
What is your favourite Natalie Wood film?