The stories we grew up with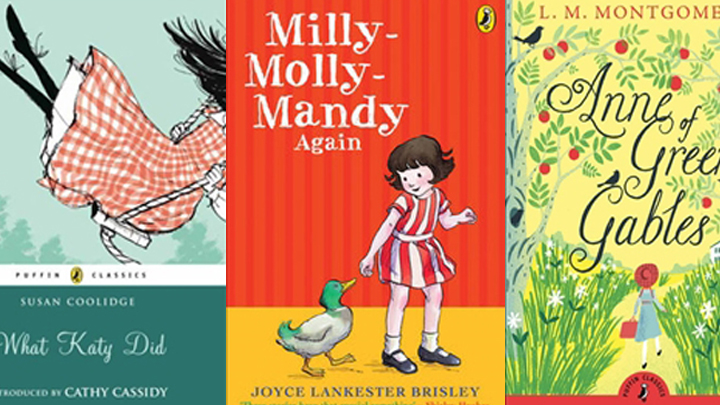 Do you remember being read a bedtime story when you were little? It was often the most exciting time of the day. You had your mum or dad's full attention and they'd often make the words come to life, setting your imagination running wild.
As you grew up, you read more and more books, and the stories stay with you til this day.
Tonight we're taking a look back at those books we loved as a child.
Ad. Article continues below.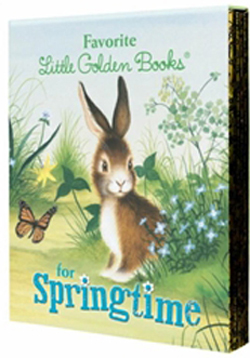 The first 12 Little Golden Book titles were published on October 1, 1942 and the books sold for just 25¢.
This boxed set of five Little Golden Books includes a springy mix of titles featuring bunnies, baby animals, two gardening children, and more, at the value Golden Books is known for: 'Home for a Bunny', 'Where Do Giggles Come From?', 'The Little Red Hen', 'Two Little Gardeners', and 'Baby Farm Animals'.
The "Sadler Wells" books, by Lorna Hill
Ad. Article continues below.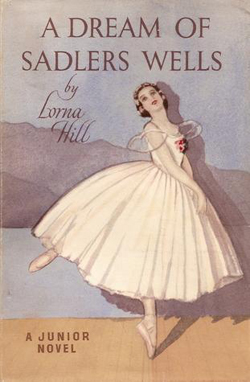 Lorna Hill wrote a total of 40 children's books. She is said to have been firm with publishers and to have earned more from her books than many of her contemporaries.
Anne books by LM Montgomery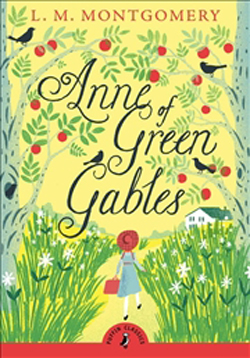 Ad. Article continues below.
Voted #38 by Dymocks Booklovers in the Top 101 for 2015.
Anne of Green Gables is the classic children's book by L M Montgomery. Marilla and Matthew Cuthbert are in for a big surprise. They are waiting for an orphan boy to help with the work at Green Gables – but a skinny, red-haired girl turns up instead.
L. M. Montgomery was born in Clifton, Prince Edward Island, in 1874. A prolific writer, she published many short stories, poems and novels but she is best known for Anne of Green Gables and its sequels, inspired by the years she spent on the beautiful Prince Edward Island.
Ad. Article continues below.
Biggles, Enid Blyton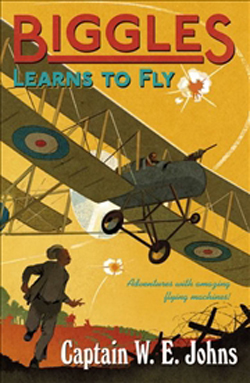 James Bigglesworth, nicknamed "Biggles", is a fictional pilot and adventurer, the title character and main hero of theBiggles series of youth-oriented adventure books written by W. E. Johns (1893–1968). The series was continued until the author's death in 1968, eventually spanning nearly a hundred volumes – including novels and short story collections – most, but not all, of the latter with a common setting and time frame.
Black Beauty, Anna Sewell
Ad. Article continues below.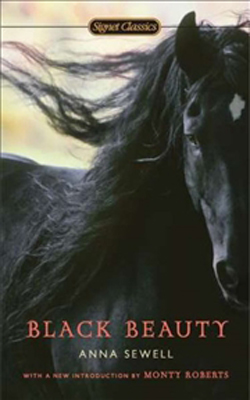 Black Beauty is an 1877 novel by English author Anna Sewell. It was composed in the last years of her life, during which she remained in her house as an invalid. The novel became an immediate best-seller, with Sewell dying just five months after its publication, but long enough to see her only novel become a success. With fifty million copies sold, Black Beauty is one of the best-selling books of all time.
The Katy books, Sarah Chauncey Woolsey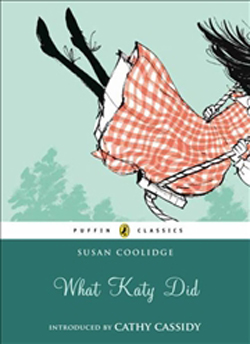 Ad. Article continues below.
What Katy Did is an 1872 children's book written by Sarah Chauncey Woolsey under her pen name Susan Coolidge. It follows the adventures of a twelve-year-old American girl, Katy Carr, and her family who live in the fictional lakeside Ohio town of Burnet in the 1860s. Coolidge modelled Katy on her own childhood self.
https://www.dymocks.com.au/book/seven-little-australians-by-ethel-turner-9780670076871/#.VcQJwa2opsg
Seven Little Australians, Ethel Turner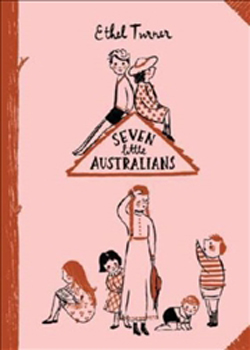 Ad. Article continues below.
Seven Little Australians (1894) is a classic Australian children's novel by Ethel Turner. Set mainly in Sydney in the 1880s, it relates the adventures of the seven mischievous Woolcot children, their stern army father Captain Woolcot, and flighty stepmother Esther.
In 1994 the novel was the only book by an Australian author to have been continuously in print for 100 years. The book's original handwritten manuscript is held by the State Library of NSW.
We of the Never Never, Jeannie Gunn
Ad. Article continues below.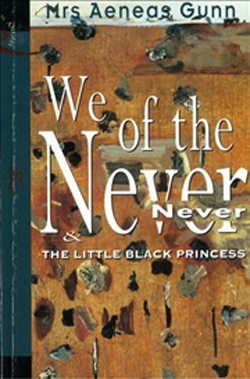 An autobiographical novel by Jeannie Gunn. Although published as a novel, it is an account of the author's experiences in 1902 at Elsey Station near Mataranka, Northern Territory in which she changed the names of people to obscure their identities. She published this book under the name Mrs Aeneas Gunn, using her husband's first and last name.
This novel, together with her other book, was adapted for Australian schools. By 1990 over a million copies of the book had been sold
Ad. Article continues below.
"Little Women" series, Louisa May Alcott,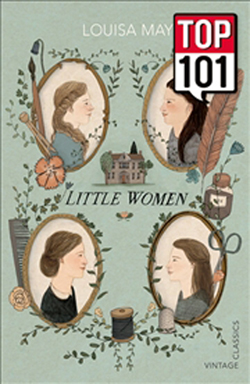 Voted #37 by Dymocks Booklovers in the Top 101 for 2015.
In 1868 Louisa May Alcott began to write a novel based on her own childhood, in the hope of settling some of her father's mounting debts. 'Little Women' is a sensitive portrayal of the lives of four young sisters growing up during the American Civil War.
Ad. Article continues below.
"Snugglepot and Cuddlepie" and other May Gibbs books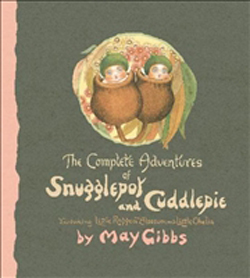 Snugglepot and Cuddlepie is a series of books written by Australian author May Gibbs. The books chronicle the adventures of the eponymous Snugglepot and Cuddlepie. The first book of the series was published in 1918.
Ad. Article continues below.
Norman Lindsay Stories, predominately The Magic Pudding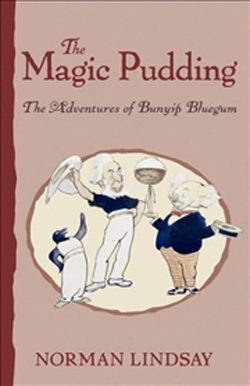 An Australian children's book written and illustrated by Norman Lindsay. It is a comic fantasy, and a classic of Australian children's literature. The story is set in Australia with humans mixing with anthropomorphic animals. It tells of a magic pudding which, no matter how often it is eaten, always reforms in order to be eaten again.
Ad. Article continues below.
Milly Molly Mandy by Joyce Lankester Brisley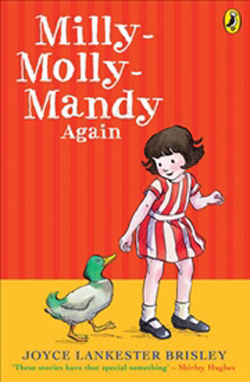 Each book has a number of short stories about the little girl in the pink-and-white striped dress. Milly-Molly-Mandy's real name is Millicent Margaret Amanda, but she received the nickname because her full name was considered too long.
The Heidi Books by Johanna Spyri
Ad. Article continues below.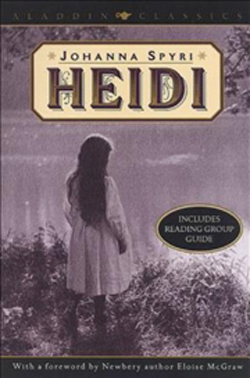 A work of children's fiction published in 1881 by Swiss author Johanna Spyri. Heidi is one of the best-selling books ever written and is among the best-known works of Swiss literature. About 20 film or television productions of the original story have been made. The Heidi films were popular far and wide, becoming a huge hit and an iconic animated series in several countries around the world
"The Silver Brumby" series, Elyne Mitchell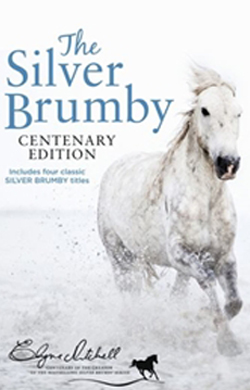 Ad. Article continues below.
The Silver Brumby, the timeless classic that has captivated the hearts and imaginations of young readers since it was first published in 1958. These much-loved classics tell the story of Thowra, the magnificent silver stallion, king of the brumbies. Whether you are enjoying the Silver Brumby series for the first time or rediscovering it after many years, this is a book to be treasured.
Bush Christmas, C J Dennis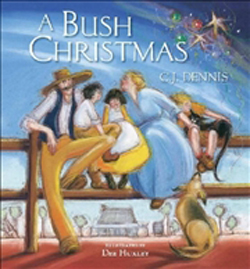 C.J. Dennis's A BUSH CHRISTMAS, with its wry satire and affection for all things Australian, is as fresh today as when it was written. Award-winning artist Dee Huxley brings it to life with her whimsical illustrations.
Ad. Article continues below.
The Angela Brazil's English school stories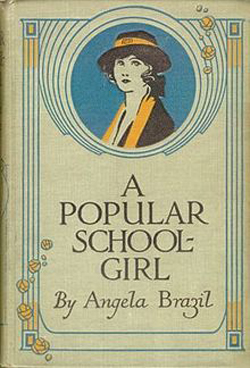 In the first half of the 20th century she published nearly 50 books of girls' fiction, the vast majority being boarding school stories. Her books were commercially successful, widely read by tween girls, and influential upon their readers. Brazil made a major contribution to changing the nature of fiction for girls.
Ad. Article continues below.
The "Blinky Bill Stories"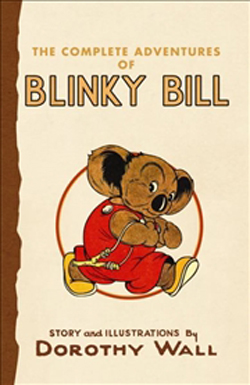 Combines in one edition Dorothy Wall's much-loved classics, Blinky Bill, Blinky Bill Grows Up and Blinky Bill and Nutsy. Blinky Bill is the quintessential larrikin. With enthusiastic pleasure, this headstrong and impudent little koala sets out on a series of bold adventures testing his mother's patience.
Tell us, what is your favourite childhood story? Did we miss any?