The song that began the "British Invasion" on music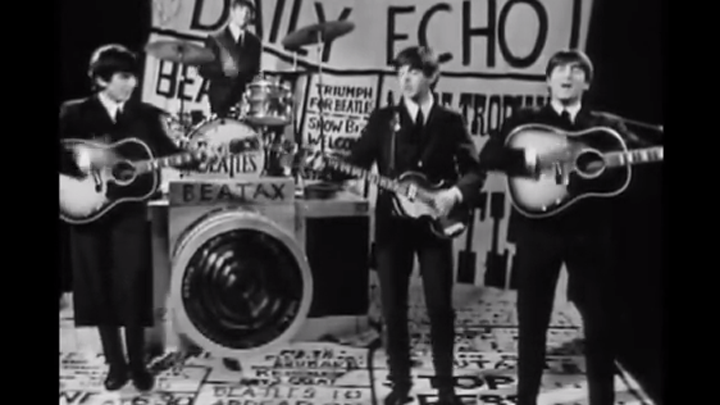 This song, by an iconic British rock band, didn't get to go straight to number one on the charts because their previous single was still holding on!
Ad. Article continues below.
It did however, get there on the 18th of January 1964 and remained there for seven weeks.
It became the bands best selling single of all time, which was quite a feat considering they had a myriad of worldwide chart toppers.
This was their first song to reach number one of the American charts and this began the great "British Invasion" in music.
Do you know which Beatles hit this is?
Listen to "I Want to Hold Your Hand" below: