The iconic TV show finales that made us laugh and cry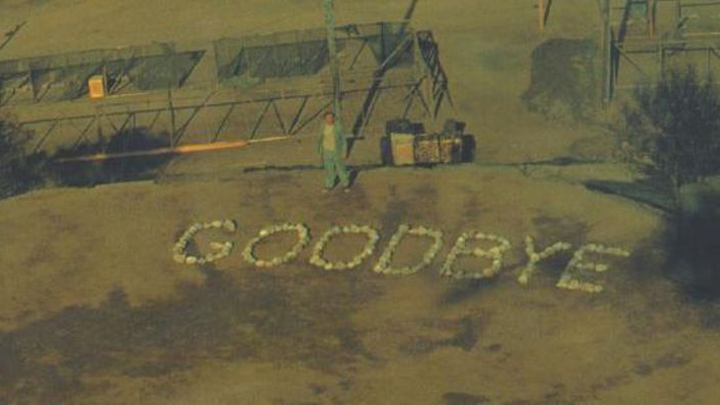 There's something about a riveting TV show that makes us ache when the inevitable finale rolls around. It's a combination of fear and bittersweet happiness, but much is unknown until the familiar theme song plays.
Tonight we take a look back at the most memorable TV finales ever – the ones that made us laugh, cry and get nostalgic.
We want to know what we left off the list as well! What was your favourite all-time TV finale?
A Country Practice
Ad. Article continues below.
Esme is making preparations for the upcoming Wandin Valley Fair when she suffers a stroke, paralysing down one side of her body and rendering her unable to speak. Danny and Claire fight over whether or not Claire will take Danny's surname once they are married. They settle on having Claire keep her name while giving their children the Sabatinni name. Danny and Claire announce their "declaration of intent" and set a wedding date. Harry tries to rebuild his relationship with Jess. Getting away from Georgie at the fair, Kane gets into some snail bait. The dog is taken to Jess who induces vomiting to save the dog. Ian and Sarah's relationship continues on happily.
M*A*S*H
The crazy docs of the 4077th ended their 11-year run with the now-iconic "Goodbye, Farewell and Amen". The two-and-a-half hour extravaganza saw many teary goodbyes (plus one huge one made of stones) as Hawkeye, BJ, and Hot Lips all headed back to their lives. The fact that the finale remains one of the most-watched episodes in TV history pretty much says it all.
Ad. Article continues below.
Cheers
Woody embarks on his new life as City Councilman. Norm embarks on his new life as civil servant as Woody pulled some strings to get him an accounting job at City Hall. And Rebecca and Sam embark on their new relationships… possibly. Don asks Rebecca to marry him. Will her regular "I've got to marry a rich man" impulse makes her say no? And after seeing her win an award on TV, Sam makes the decision to get in touch with Diane. Sam lies to her about how happy he is in his life, and he suspects that she too is lying about how happy her married life is. But only a visit by Diane to Boston may make both realise what they want in life, which can be summed up by, "You can never be unfaithful to your one true love".
Dad's Army
'Never Too Old' was broadcast on Remembrance Sunday, 13 November 1977. After 80 episodes, over 12.5 million people watched the men looking straight at the camera to make a toast 'to Britain's Home Guard'.
Ad. Article continues below.
At long last Corporal Jones is marrying Marcia Fox. He asks Mainwaring's permission as his commanding officer, which involves the captain being caught over the phone by his wife having coffee with Mrs. Fox and viewing her smalls on the clothes-horse. The nuptials go ahead – with a jam sponge beneath the exotic fake wedding cake – but the platoon are summoned to the promenade where eventually the new Mrs. Jones joins them and everyone drinks a health to the Home Guard.
As Time Goes By
The programme ran for nine seasons, from 12 January 1992 to 4 August 2002. Nearly every episode was 30 minutes long. The final series episode was followed by an hour-long compilation show on 11 August 2002, and by a two part "Reunion Special" broadcast on 26 and 30 December 2005.
Ad. Article continues below.
Dallas
J.R. has lost his business to Cliff Barnes, his son has moved to England, and the ownership of his beloved home was given to Bobby. He wants to end it all, when an otherworldly creature calling himself "Adam" offers to show him what a world where J.R. Ewing was never born would be like. In this alternate reality, Gary would be the first son and would run Ewing Oil — into the ground but become a successful lawyer. Jock would kill himself over it, leading to Miss Ellie's death "from a broken heart" two years later. Sue Ellen would be a successful soap opera actress married to Nicholas Pearce. Kristin Shepard would be a con artist, while Bobby would be a divorced deadbeat dad with a gambling addiction. There would be a third Ewing son named Jason, a conniving, manipulative real estate broker who got into the business by selling off Southfork. J.R. sees more of what a world where he was never born would be like: Ray Krebbs does not know that Jock is his real father, but has a happy family life despite a debilitating back injury; Cally Harper is still in Haleyville married to an abusive redneck; and Cliff Barnes is Vice-President of the United States of America, until the President suffers a stroke.
E.R.
The episode ends with an industrial explosion, with a minimum of eight casualties. Dr. Carter and Dr. Morris are ordered by Dr. Banfield to treat patients as they arrive. Dr. Morris gives the sixth patient to Dr. Carter: third-degree burns over 90% of the body. As he runs the patient in, Dr. Carter asks Rachel to tag along saying "Dr. Greene, you comin'?", which she does enthusiastically. As Morris continues to triage patients, the original theme music plays and the point of view pulls back, revealing the entire hospital for the first and only time.
Ad. Article continues below.
All Saints
Long-running medical drama All Saints left television in style, with more than 1.5 million Australians watching the final episode in 2009.
The first episode of All Saints went to air in February 1998, based around Ward 17's nursing unit manager, nun Terri Sullivan, played by Georgie Parker.
The show saw some of the country's most respected acting talent including, Tammy MacIntosh, Erik Thomson, John Waters, Kip Gamblin, Libby Tanner, Wil Traval, Jolene Anderson, and the late Belinda Emmett and Mark Priestley. They appeared in a heart-warming clip of memorable moments to cap off the finale.
Ad. Article continues below.
Blackadder
The episode depicts its main characters' final hours before a British offensive on the Western Front of the First World War, and Captain Blackadder's failed attempts to escape his fate by feigning madness; after he fails to convince General Melchett, and Field Marshal Haig's advice proves useless, he resigns himself to taking part in the push. It has a darker tone than other episodes in the series, culminating in its acclaimed ending scene in which the main characters are assumed to die in machine-gun fire. The episode's theme of death ties in with the series' use of gallows humour, its criticism and satire of war, and its depiction of authority figures contentedly sending their subordinates to face the enemy, while unwilling to do so themselves.
Offspring
Ad. Article continues below.
Leo professes his love for Nina, Mick returns home for Billie. The final Offspring episode for season five, possibly the last ever, puts everything right.
The Sullivans
The Sullivans attracted critical acclaim and was also one of Australia's most popular drama series, screening in half-hour episodes at 7.00 pm.
What was your most favourite TV finale ever?