The Four Seasons' career starts with a hit in 1962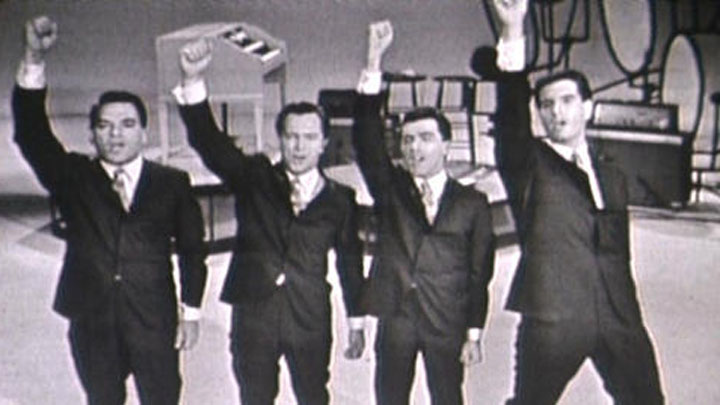 1962 was a great year for the American band The Four Seasons. They scored two major hits in The Billboard Top 100, the first hit being in October and the second in November.
Bob Gaudio from The Four Seasons wrote this particular song in only 15 minutes. The original name was, "Jackie Baby" after the First Lady, Jackie Kennedy. He changed the name to "Terry baby" but later on decided to name the song after of his best friend's daughter.
It was the band's first number one, reaching the top on this day in 1962. It stayed at number one for 5 weeks on the Billboard Hot 100.
It is amazing to consider the success of this song when the band didn't have a record deal. It was only after they played it over the phone to Randy Wood, who instantly loved it and insisted in get played on Gene Chandler's show. The rest is history for The Four Seasons.
Ad. Article continues below.
Can you guess the tune? Here is a clue:
(Why don't you come out, come out)
With your red dress on
(Come out) Mmm. you look so fine
(Ccome out) Move it nice and easy
Girl, you make me lose my mind
Have a sing-a-long to The Four Season's song "Sherry"
Are you a fan of The Four Seasons? What is your favourite song of theirs?