The day Ben-Hur first blew away audiences with unheard-of effects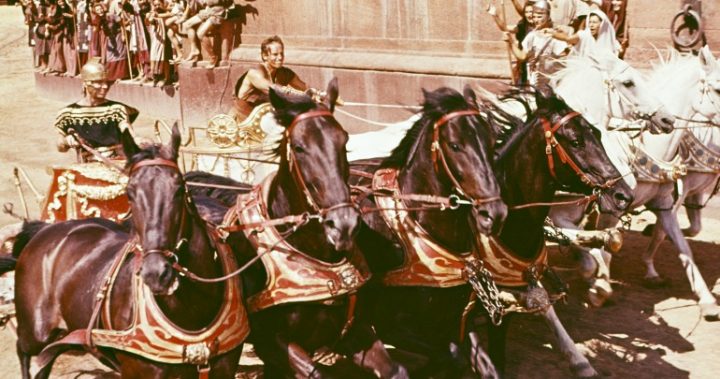 It's been almost 60 years since epic Ben-Hur hit the big screen, mesmerising audiences with what was the most spectacular cinematic experience so far available.
The film made its debut at Loew's State Theatre in New York City on November 18, 1959, having already written itself into the record books as the then-most costly movie production of all time at US$15.2 million (A$20 million). In today's costs, that'd be close to US$125 million.
The film was a breathtaking spectacle at the time of its release, full of fantastic sensory elements and top-of -the-line special effects. As many as 8,000 extras were used to create a 'true' Roman capital atmosphere, while 50 shifts were built for the sea battle sequence and 18 chariots were handmade for the amphitheatre scenes.
In total, more than 300 different sets created for the film – remember, this was well before 'green screens' and computer-generated images could do much of the work for the set designers.
This dedication to grandeur really shone through in the film, which is often listed as one of the greatest of all time.  The famous chariot scene in particular has been deconstructed and admired for years for the extreme precision of thrilling action sequences.
Ad. Article continues below.
The very arena used in that scene was at the time the largest film set ever created.
Unsurprisingly, the epic Ben-Hur was nominated for 12 Academy Awards, 11 of which the film won.
Its 11 wins has only been matched since by Titanic (1998) and The Lord of the Rings: The Return of the King (2004).
Do you remember watching Ben-Hur on the big screen? Were you blown away by the special effects?