The best Australian Christmas songs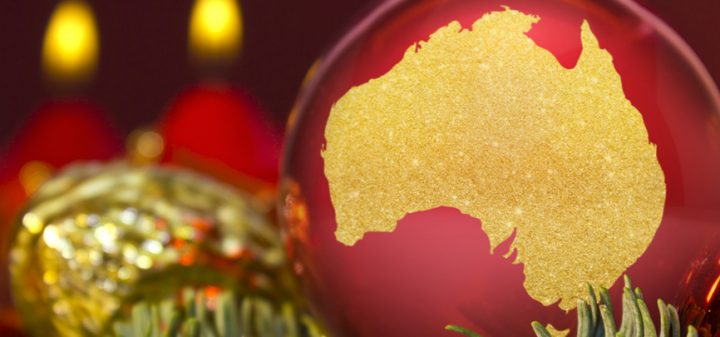 There are some many amazing things about living in Australia.  One thing that some folks outside this great brown land don't understand is that during Christmas it's summer.  Christmas songs are famously about the cold, snowy scenes that during the heat of an Australian Christmas Day sounds pretty good.
Some great Australian acts have written Christmas songs to celebrate the Down Under Christmas and the summer sun.  Honorable mentions to The Aussie Christmas Song and Aussie Jingle Bells.
Christmas Photo
Australian music legend, John Williamson, has written several Australian anthems but his Christmas song Christmas Photo brings at least one Christmas day memory to almost every Australian.  Everything is represented from the men talking about the Footy, Christmas pudding, backyard cricket, and the fact that there is always someone missing when it comes to the family photo!

12 Days of an Australian Christmas
Twelve Days of Christmas is a staple of anyone's Christmas music playlist.  However, an updated version featuring Australian animals has enough of the familiar to be a Christmas song with the Australian bend that makes one smile.

The Three Drovers
This beautiful composition written by Australian composer William G. James has been covered by almost every Australian musical act there is.  However, this fantastic version from Aussie country singer, Lee Kernaghan, captures the beauty of the imagery and the magnificent music of James.

Ad. Article continues below.
Carol of the Birds
Another classic Australian Christmas carol that has been covered by almost everyone.  Written by Australian composer and conductor Colin Brumby. It features the incredible nature scenes all over Australia and brings a sense of wonder and magic to the Australian landscape during this lovely time of year.

White Wine in the Sun
A newer addition that has already become a Christmas classic. This cheeky Christmas song by comedian and Matilda playwright Tim Minchin might poke a little fun at some of the traditions of Christmas but what could be more Aussie than that?  At the heart of the song it also has a beautiful sentimental message of it's not about the presents, the big meal, it's about sitting in the warm sun with the ones you love altogether.

What is your favourite Australian Christmas song?  Let us know in the comments down below.