The Aussie 'Elvis' who had us Shakin' All Over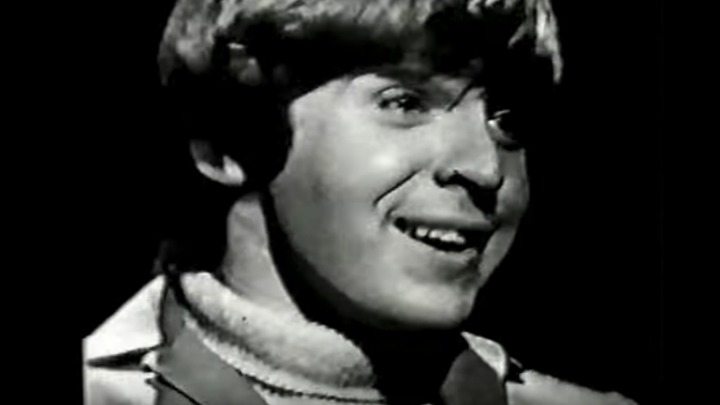 With two number one singles and seven albums to his name, Normie Rowe was Australia's answer to Elvis in the 1960s.
Normie burst onto the Australian music scene in 1965, with his debut single 'It Ain't Necessarily So' landing in the Top 10 across the country.
But it was his fourth single that shot Normie to stardom.
Remembering rocking out to 'Que Sera Sera'?
Ad. Article continues below.
If you don't remember the song, you would soon be transported back to the '60s if you heard it.
'Que Sera Sera' became the biggest-selling Australian single of the decade, hitting number one on the charts across Australia.
It was released with another hit single, 'Shakin' All Over' — a cover of Johnny Kidd and the Pirates' classic hit.
The success didn't end there, if you were around in 1965 and 1966, you'd remember plenty of Normie's biggest hits playing on the radio.
Ad. Article continues below.
'Tell Him I'm Not Home', 'The Breaking Point' and 'Pride and Joy' joined his growing list of Top 10 hits released in those two years.
It didn't end there, Normie took his career to the United Kingdom and produced more of the hits you'll still sing along to today.
In 1966, 'Ohh La La' became a Number One hit in Australia and was followed by a Top 10 hit when Normie released 'It's Not Easy'.
Then came Vietnam.
Ad. Article continues below.
In 1968 the pop star was shockingly conscripted for the Vietnam War, disappearing off the air waves until 1970.
Normie later revealed that his conscription to the Vietnam War was set-up by the prime minister at the time, Harold Holt.
The singer said in an interview that he was told the son of an advisor to Harold Holt that his conscription was a conspiracy.
"His son said Dad said he was in Harold Holt's office and Harold was struggling with popularity and the anti-war movement," he said.
"The officer said to Harold Holt 'what you need is an Elvis Presley. Get Normie Rowe called up'."
Ad. Article continues below.
Normie returned to the radio with one more hit — Hello — before his career took a nose dive.
While the Vietnam War ended his reign as the King of Pop, he didn't disappear from public life.
If you've followed his career, you'll remember Normie appearing on The Don Lane Show and The Mike Walsh Show.
He also appeared in a Sydney production of the musical Les Miserables in 1987 and portrayed Harold Holt in a telemovie in 2008.
Were you a Normie Rowe fan? What was your favourite Normie Rowe song?