The 1963 Beatles song we still love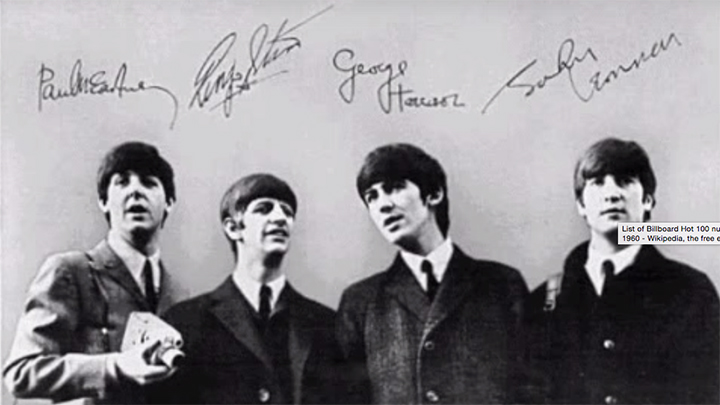 The Starts at 60 community rate The Beatles as one of their favourite bands and we bet this song from 1963 is no exception. This single was a best seller in the UK and Rolling Stones Magazine ranked it no. 64 on their list of the 500 Greatest Songs of All Time.
McCartney said, "I'd planned an 'answering song' where a couple of us would sing 'she loves you' and the other ones would answer 'yeah yeah'. We decided that was a crummy idea but at least we then had the idea of a song called 'She Loves You'. So we sat in the hotel bedroom for a few hours and wrote it, John and I, sitting on twin beds with guitars".
The band then recorded this song at McCartney's family home at Forthlin Road, Liverpool.
This hit single achieved several titles in the UK and US charts as one of the five best Beatles songs. In 2009, BBC Radio 2 announced that this song was the Beatles' all-time best-selling single in the UK. The YouTube video has been viewed over 14 million times.
Can you guess the song?
Ad. Article continues below.
You think you lost your love
When I saw her yesterday
It's you she's thinking of
And she told me what to say
Have a sing along to "She Loves You" by the Beatles 
What are your memories of this song? Where were you when you first heard it?