That song about crime in 1974 that shot its way up the charts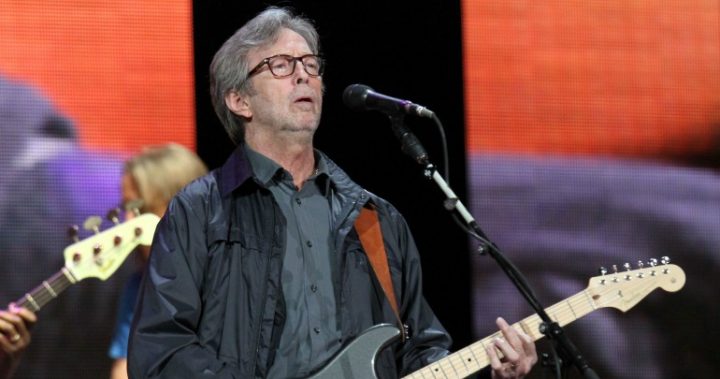 The question was 'On this day in 1974 a song about crime hit the charts and shot straight to No. 1. What was it?' and boy did we like your responses.
While the song was written by reggae legend Bob Marley in 1973, it wasn't until Eric Clapton recorded his version that 'I Shot the Sheriff' ascended its way to the top of the charts.
Ad. Article continues below.
It seems we have a love affair with crime and murder in music, with the first hit on featuring the subject 'Stagolee' (also known and performed as 'Stagger Lee'). The lyrics, describing the theft of a Stetson hat that lead to the death of a self-professed family man, are said to have been based on an actual murder that occurred in St Louis, Missouri in the late-1800s.
A song that recounted the assassination of president William McKinley in 1901 was 'White House Blues'. There was a huge hit in the 1950s called 'Knoxville Girl', which talks about the protagonist killing his girlfriend, and Johnny Cash sang of killing a man "just to watch him die" in 'Folsom Prison Blues'.
'I Shot the Sheriff' tells the story of a man who admits to having killed the local sheriff and claims to have been falsely accused of having killed the deputy sheriff too. He claims to have acted in self defence when the sheriff tried to shoot him.
The song was first released in 1973 on The Wailers' album Burnin'.
Eric Clapton's cover was included on his 1974 album 461 Ocean Boulevard, and it is the most successful cover version of the song. His version was also included into the Grammy Hall of Fame in 2003.
Ad. Article continues below.
To get you bopping through the afternoon, here's Eric Clapton's 'I Shot the Sheriff' performed live from Crossroads in 2010. Enjoy!
Which version do you prefer – The Wailers' or Eric Clapton's?