Talent shows aren't new... Don't forget about Young Talent Time!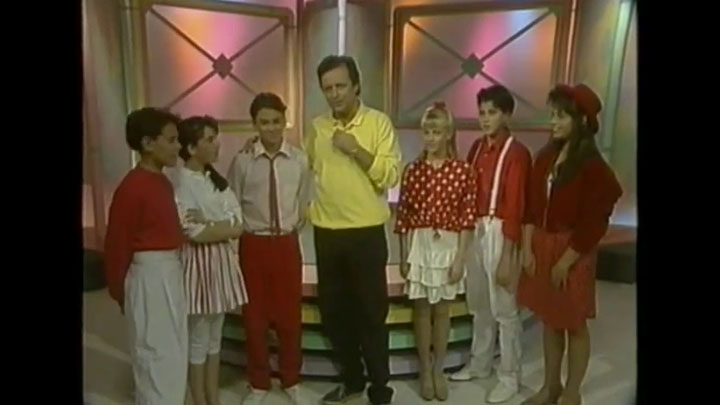 Tomorrow night is the final of The Voice, Australia's latest and greatest talent search show. Most of us have been watching it and we've raved about it on Facebook and said, "how great it is to give someone this opportunity! But, have we forgotten that this isn't exactly a pioneer in it's field?
Do you remember the days of watching Young Talent Time? The show we loved on Channel Ten?
We'd get so excited when Johnny Young would come on the TV on Friday or Saturday nights and we'd squeal in excitement when our favourite young guys and girls began singing and dancing.
It was the show that launched the career of Tina Area, Jamie Redfern, Dannii Minogue and more. It won several Logie Awards and over it's time, it's success endorsed the commercialization of a film, swap cards, board games and toys.
So who could forget watching Johnny Young croon a ballad version of All My Loving by The Beatles at the end of every episode to say goodnight?
Ad. Article continues below.
Tonight, for our Saturday Night Nostalgia session, let's reminisce on our favourite Young Talent Time memories… Who was your favourite? What were your favourite performances? Watch our picks below and share your memories in the comments below…
Who could forget Xanadu by Tina Arena?
Or Everybody Needs a Rainbow by Tina and John Bowles?
Ad. Article continues below.
Or Rolling on the River by Steven Zammit?
Ad. Article continues below.
Or even My Life by Robert McCullough?
And People by Karen Knowles?
And especially, Sweet Caroline by Philip Gould?